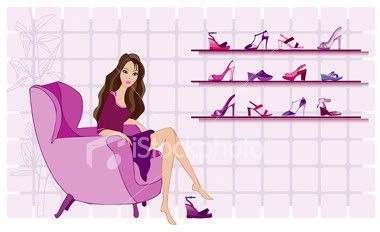 Wednesday, November 02, 2011
It was around 9.00 pm.
My husband, my sister-in-law, my kids and I had just left the Homedec exhibition and went to KLCC to have dinner. We were on our way heading to the carpark later after that, when I suddenly saw something. I gasped.
There, right in front of me was SEPHORA!
Believe it or not, I had never been to Sephora in KL ever since its opening and I had totally forgotten about this one in KLCC. The only Sephora I've been to is in Paris, which was like 5 eons ago and for only like 10 minutes (you know dads! "Nak beli makeup apa lagi, cukup lah tu". Pfft ;p). So imagine my excitedness!
I begged my husband. He looked at his watch.
"Pleaseee...", I said. "15 minit pun jadi la".
He gave me the green light and I quickly went to the nearest shelf.
Weee! Soap & Glory. All pink and pretty!
A sales assistant approached, greeted me and handed me a basket.
I wasted no time to fill it up.
Wow that's a cute name for an eye cream.
Breakfast Scrub? That sounds yummy.
17 ringgit, are you kidding me? It would be a waste not to buy!
Mmm...this smells nice. Oh this one, too.
I was like a kid in a candy store. Everything looks cute and pretty and smells nice. It's like heaven. A heaven for beauty junkies.
I sorta went nuts. Suddenly it seemed like I ran out of everything.
Foot cream, hand cream, body mist, body scrub....
I looked at my watch. 15 minutes had passed.
Cepatnya. I'm not done yet!
I looked around, searching for my husband.... and there he was with his iPhone in his hand, recording a video of Raina who was walking around, checking out the store and other people's shoes. Good, I thought. That would distract him for a bit. Now I need to find myself a lipstick.
I carried on with my mission, then went to the cashier and walked out of Sephora with my goodies and a big smile on my face. There's nothing like shopping for new makeup and beauty stuff!
My husband on the other hand, was playing peek-a-boo (or so it seemed) with my girls. Bless him!
I didn't manage to check out other brands tho. Too Faced, Urban Decay, Bare Escentuals, etc etc. Hopefully next time. And hopefully I could spend hours in there. 15 minutes is definitely NOT enough!
Labels: Beauty/Skincare