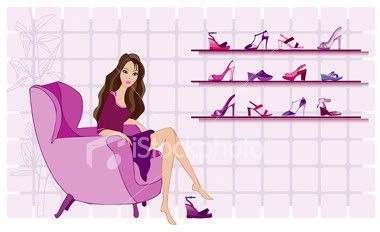 Wednesday, November 16, 2011
My husband is a notepad collector. He has like 20 palm-sized notepads and it seemed like it's still not enough. Pantang pergi bookstore, mesti akan beli satu.
You see, my husband likes to carry around a notepad in his pocket when he's out and about. Sometimes when he's at the mall temankan I shopping or at the restaurant while waiting for our food to arrive or even when he's in the middle of talking/doing something, he would suddenly take out his notepad and jot something down. It's like he suddenly have this idea bubbling up in his head that he needs to write it down no matter what.
He started doing this way before we were even married and I find that so cute! Macam budak sekolah yang rajin. Heheh. I asked him, why don't he just list down his ideas (or whatever it is) in his phone and save it there because it would be easier, but he said it feels different and more satisfying when you actually
write it down
with a pen. Right.
One time when we were at a restaurant and he left his notepad in the car, he took a piece of tissue that was on the table and wrote down some notes on it! That's how much he needs his notes!
But the thing about writing in notepads or papers is that, you tend to misplace them and it's kinda hard to organize. The pockets of my husband's jeans are filled with folded notes and crumpled papers that looked like rubbish. I cannot imagine what the inside of his handbag would look like if men wear handbags like women do!
This is so like my husband.
He has an iPhone, iPad, MacBook, but he still carries a notepad!
When I heard of Galaxy Note, immediately my mind thought of my husband. For someone who can't live without a notepad, I think the Galaxy Note would be perfect! It comes with a stylus, known as the S Pen and apparently, it is the most advanced pen input technology that features an array of functions including pressure sensitivity, preciseness, speed and more.
It has S-Memo that lets you record all forms of ideas instantly and freely including handwritten text, typed text, drawings, pictures and even voice recordings. It's like writing/drawing on a paper without a paper. How cool is that?
This picture is hand drawn on the Galaxy Note, using the S Pen.
It looks like it's drawn using a real pen, isn't it? Amazing.
There's also S Planner which lets you manage your complicated schedules in an easy and intuitive way. You can write your schedules instead of typing it just like a traditional organizer, but it's way better because existing appointments and whatnot can be easily shifted around using the S Pen.
Here's the specifications of the Samsung Galaxy Note:
Network
HSPA+ up to 21Mbps 850/900/1900/2100
4G LTE
EDGE/GPRS 850/900/1800/1900
Processor
1.4 GHz Dual Core Processor
Display
5.3" WXGA (1280 x 800) screen
HD Super AMOLED
Platform
Camera
Main(Rear): 8 MP with LED Flash/Front: 2 MP
Action Shot, Beauty, Panorama Shot, Smile Shot
Video
1080p Full HD video recording & playback
Recording: 1080p@24~30fps/Playback: 1080p@30fps
Codec: MPEG4/ H.263/ H.264/ DivX, Xvid, WMV, VC-1
Audio
Codec: MP3, AAc, AMR, WMA, WAV, FLAC, OGG
Music player with SoundAlive
3.5mm Ear Jack, Stereo FM Radio with RDS
Multi Input
Full touch + S Pen (Advanced smart pen)
Connectivity
Bluetooth technology v 3.0 + HS
USB 2.0 HOST
Wi-Fi 802.11 a/b/g/n, Wi-Fi Direct
Sensor
Accelerometer, Digital compass, Proximity, Barometer, Light
Memory
16GB Internal memory + microSD (up to 32GB)
Size
146.85 x 82.95 x 9.65 mm, 178g
Battery
Standard battery, Li-on 2,500 mAh
The Samsung Galaxy Note is priced at RM2,299 but you can get it at a cheaper price when you purchase with a contract plan from one of the telcos.
I heard the white version will be coming to Malaysia soon! *looks at my husband with hopeful eyes*
Labels: Advertorials, Gadgets