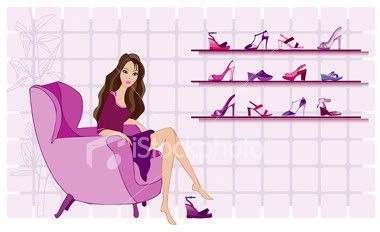 Monday, November 21, 2011
MasterChef Malaysia Online Challenge
When I was little, I love playing masak-masak. My sisters and I would set a stove made of rocks and twigs with our neighbours, and pretended to cook meals. We cooked fish made of hibiscus flowers, twig pasta, soup by mixing sand and water with stones as chicken, leaves and grass as veggies and whatever we could find in our garden. You name it, we've probably cooked it!
Sometimes I even pretended to have my own cooking show and went all "Yer puan-puan, masukkan bahan ini ke dalam periuk" ala-ala Chef Wan gitu. LOL. Childhood memories! :)
Now that I'm all grown up and have my own kitchen, I enjoy cooking and trying out new recipes once in a while (and share them in my blog. Tee hee)! And I LOVE watching cooking shows. I really do. Watching people who are far more experienced than me cooking awesome dishes just inspires me. I think I started to be more interested in cooking and trying new recipes, even food plating, after watching Masterchef. It was one of my favorite cooking shows (and I was so happy when my favorite contestant of Season 1, Whitney Miller, won the competition)!
I also love watching Junior Masterchef. Man, those kids sure know how to cook! They put my cooking to shame. I was really blown away seeing 9 year olds, 10 year olds cook gourmet food. Like, seriously? I only knew how to sapu roti dengan butter and kaya when I was 9! I cannot imagine how very skillful they will be when they're older.
And now there's Masterchef Malaysia. It's pretty much the same like other Masterchef shows - there are mystery box challenge, pressure test, celebrity test challenge, off-site team challenge, etc. I think the show is not bad even tho some of the judges are a bit too serious, IMHO. Despite the "issue" with Chef Riz, he's actually my favorite judge. And he reminded me of my brother-in-law; my husband's brother. Serius sebijik (except my brother-in-law has longer hair and doesn't know how to cook ;p).
Masterchef Malaysia contestants
It's interesting to see that the contestants came from different backgrounds - student, lawyer, housewife, fashion designer, personal trainer, even rubber tapper! Can you believe a rubber tapper could actually cook this Pasta Ayam Gril dengan Krim Mushroom? I was impressed! Even the judges were, too.
My favorite contestants are Zahin and Felix - at least for now la. Felix's Ikan Merah Panggang dengan Guacamole Cili, Nenas dan Limau that he cooked in Ujian Cipta Rasa in episode 3 looks yummy! In fact, most of the contestants' dishes are impressive. Not bad at all. But I wish to see they make more desserts tho. Gourmet desserts or any dessert yang "wow".
Anyway, if you've watched the show, you might wanna join Masterchef Malaysia Online Challenge on
Masterchef Malaysia Facebook
,
which has just started recently.
And the challenge is... playing a game! You just need to memorize the ingredients for a certain recipe and grab them in the kitchen before the time runs out.
It's like playing Veggie Samurai with the ingredients thrown out in the screen, except you only need to click on the right ingredients instead of slicing them. It's quite fun actually!
The best part is, you could actually win cool prizes like iPad, Panasonic IH Cooker, Microwave, iPod Nano Touch, some cash, just to name a few (there's also weekly prizes)! This contest runs from 19th November till 21st December 2011. Go to
https://apps.facebook.com/masterchefmy/
to take up the challenge!
Labels: Advertorials, Food and Recipes