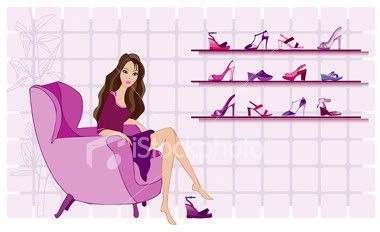 Tuesday, November 15, 2011
You probably know how
unadventurous
I am when it comes to makeup. Yes, I love playing around with colors and experimenting with different makeup looks, but that's only when I'm at home. I don't dare go out with bold eyeshadows and neon lips that just scream,
"Hey people, look at me!"
.
I'm shy like that. ;p
I usually prefer to wear natural, "safe" colors.
Brown, taupe, chocolate, beige.
But the other day, the day that I wore my black-and-white polka dot Zara top with a splash of lemon - a bright yellow scarf with matching shoes - I braved myself to wear yellow eyeshadow (I got it from Topshop recently, at half the price).
Here's a closer look.
Yellow and pink! Who would have thought of wearing those two colors together!
It's the craziest color combo (for eyeshadows) that I have ever worn! A bit messy but I kinda like it. It's like color-blocking. It would be even crazier if I used a brighter shade of pink, like neon pink maybe. Walla.
Anyway here's a list of products that I used on my eyes for this look:
Laura Mercier Eye Basics in Flax
Works like a primer to help intensifies eyeshadow colors. I just dab it a little on my lids using the applicator and blend using my finger. It has a nice pearly effect and you can even wear it alone for a bright, wide-awake eyes.
Topshop Eyeshadow Duo in Oopsy Daisy
I applied the yellow color on my entire eyelid using Too Faced small brush, and then the pink color using Too Faced angled brush to create a subtle 'V' shape on the outer corner of my eyes and also for the crease.
Soap & Glory Arch De Triumph
This pencil has 2 tips - one is highlighter (light pink), another one is brow shaper (taupe). I used the highlighter to highlight my brow bone by drawing 2-3 short lines just underneath my eyebrows and blend it using my finger. Love!
Bobbi Brown Long-Wear Gel Eyeliner in Black Ink
My favorite type of eyeliner. And yes, it lasts all day without smudging! I applied this using Sephora angled eyeliner brush #15.
Maybelline Crayon Liner in Black
I like to use pencil eyeliner for my lower lash line. Apply just halfway along the bottom lash line and smudge using the Sephora angled eyeliner brush for a softer look.
Maybelline Hyper Curl Volum' Express Mascara in Very Black
One of my favorite mascaras by Maybelline. Apply a few coats to get thick, volumized lashes. But since this is a waterproof mascara, I only use it during that time of the month because it is crazy hard to remove it (only with cleansing oil)!
When my husband saw me all yellow and sunshiny, he gave me a surprised look and said, "Whoaa kuningnya!!".
Thank God no one else stopped and stared at me like the way he did!
Labels: Beauty/Skincare