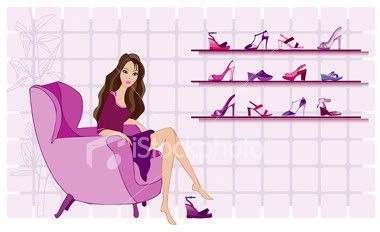 Monday, October 17, 2011
The Ultimate Man Utd Experience
My husband is a HEE-UGE fan of football.
At first it kinda annoyed me a bit, especially when he screamed "GOAAALLLL!!!!!" at the top of his lungs while punching his fists up in the air. If I have a heart attack, I could die instantly. -_-
But now I'm used to it. He understands that I love shopping and I
try
to understand his love for football. He allows me to shop until the mall closes while he babysits the girls at home, and I let him watch football games at the stadium with his kekasih gelap,
ijaicool
. See? We're compromising.
But seriously girls, if you wanna see your man being emotional, sit with him when he watches a football game. One minute he would cheer happily (sometimes even clapping his hands), the next minute he would bark at the players. Oi, passing la bola tu! Apa benda main macam ni! OUT!!! Suddenly he's the football coach, coaching from in front of the TV (as if the players could hear him). It's hilarious, I'm telling you! And when their favorite team lost the game, guys can get so upset as if someone had died! Haha. Oops... I mean, sorry.
Anyway, my husband's favorite football team is the world's number one football club. Manchester United! Well if I had to pick a football team, I would also choose Manchester United because it's my husband's favorite team, and also because the handsome David Beckham was a former player! :D
That photo was taken by my husband when he went to watch Manchester United's game in Bukit Jalil. I'm not sure when tho - probably a couple of years ago?
When I first heard that Manchester United was coming to Malaysia, I was like, "Wow. They're coming here to play football? Really?".
But I was even more wow-ed when I heard about "The Ultimate Man Utd Experience" contest. Malaysian Man Utd's fans will have the opportunity to watch their live matches at Old Trafford in the UK for FREE! Apparently, Mister Potato has become the Official Global Snack Partner of Manchester.
It's such an honor for the company to be associated with an iconic, global brand like Man Utd. And in conjunction with that, Mister Potato had just came up with new packaging on their products, featuring Man Utd's players (like Ryan Giggs, Wayne Rooney, Park Ji-Sung, etc) and also a few new range of chips.
The new range: Mexican Wave Chips
The Mexican Wave Chips comes in 4 flavors: Mexicana Cheese, Ole! Hot & Spicy, Viva Seaweed and BBQ Fiesta, but I only managed to try 3 of them. My favorite is the cheese one because I just love cheeeeese! In fact, I'm actually munching on them as I'm typing this.
Can't stop munching. Help!
So anyway, there will be 2 winners monthly who will be able to experience "The Ultimate Man Utd Experience" contest. They will each get a
VIP ticket, return air tickets, accommodation, Old Trafford Stadium tour, visit Manchester United museum
and best of all...
a possible chance to meet and greet Man Utd players (subject on players' availability) and a visit to their dressing room!
Kipas-susah-nak-mati (die-hard fans) pasti akan jadi gila, especially girls. I can already imagine them, leaving fan-love notes on their favorite players' lockers!
If you would like to try your luck to win "The Ultimate Man Utd Experience" contest, you just need to buy any Mister Potato Man Utd edition products and get the SMS code card that's inside the pack, like this:
Answer the question that's on the back of the pack (really simple question!) in BM and follow the instructions prompted. Then submit your entries either via SMS or online (FREE) at
www.mister-potato.com
. I prefer submission via online because it's free and easy. So hurry, go grab Mister Potato contest pack and join the contest now! Good luck!
Labels: Advertorials, Contests