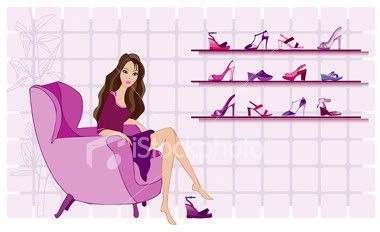 Monday, October 17, 2011
Biggest Book Sale in the World
Went to this, yesterday morning.
Yup, the
Big Bad Wolf
book sale!
To be honest, I've never heard of BBW before (except in Little Red Riding Hood).... until last week, when a few friends mentioned it on Twitter. They were having massive MASSIVE sale on books and everyone was raving about it - it's basically a heaven for book lovers and being one myself, I didn't wanna miss it!
We only managed to go there on the very last day, which was yesterday. We arrived at 10.30am and it was already packed with people.
The first thing I saw when I entered the hall was this!
Shopaholic books for RM8 each weh!!! I just
have
to get 'em (even tho I've read them). In fact, all novels were only RM8 each. Crazy, right??! But since it was the last day, most of the good books are sold out. Banyak buku yang tak pernah dengar (to me, at least). If only we went there few days earlier....
I didn't get to browse the books betul-betul tho - what with the crowd and my kids and my bags. Challenging betul! And I couldn't find the books I wanted - parenting, children and desserts books especially. Like I said, there were a lot of unfamiliar ones. But I saw so many books by Nigella Lawson and Jamie Oliver and I thought to myself, I'll take it later. Nak browse lain dulu. What I was thinking??! Of course the books were all gone by the time I went there the second time. Bahhh! Menyesal! >_<
I couldn't help glancing over at other people's loots while browsing the books. Saw some interesting books and I wondered how and where did they find those books. Aku round 2 kali tak jumpa pun! Anyway, people were carrying boxes, trolleys...some even brought luggage! I only brought my Envirosax shopping bags. There were still room for more books actually but I couldn't tahan anymore - the kids were cranky, the crowd was getting larger and my shoulders macam nak patah from all that carrying.
Can you imagine how I carried all those in the crowd of people -
my handbag and pink shopping bag on one shoulder, orange shopping bag on the other shoulder, while carrying Raina in front. I think I carried 20kg altogether!
Seronok dapat bebas dari kesesakan!
So here are my haul:
Books for me (lots of chick lits)
And for my girls (seriously, tak banyak children books yang tinggal)
All 16 books for only RM122. It's totally a steal if you ask me! Despite not being able to get the books that I really wanted, I'm still very happy with my purchase! I will surely come again next year (kalau ada. Mestilah ada lagi kan?).
Labels: Books, Events/Activities