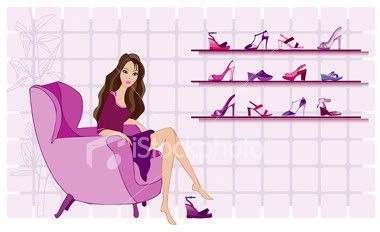 Friday, September 16, 2011
I think I'm a skincare junkie. I love trying out different skincare products. Usually before deciding to purchase a new product, I will do a little bit of research (gotta love the internet!) and read online reviews by other users. Some brands offer online skin consultation on their websites to prescribe the right products for your skin by asking a few questions. I find that somewhat helpful because there are so many products to choose from and it can be overwhelming sometimes. Having someone else to advice you on which product to suit your skin's needs would be a great help, wouldn't it?
That's what the SK-II skin consultation was all about, besides getting to know more about your skin. I went for the skin consultation at SK-II counter in Isetan, The Gardens with my sister the other day. (Invited my friends as well but since it was on a weekday, none could make it)
That was actually my second time having skin consultation at SK-II. But this time around, they analyzed whether my skin has the 5 dimensions that makes skin crystal clear. The 5 dimensions are Texture Refinement, Firmness Power, Wrinkle Resilience, Spots Control and Radiance Enhancement. Here's what the 5 dimensions are all about:
Texture Refinement
- finer texture, more moisture, less oiliness, less visible pores.
Firmness Power -
more energized, firmer contour/curves, more lifting impression on eye & mouth corners, less visible nasolabial fold (laugh lines).
Wrinkle Resilience
- less fine lines, less dynamic line with expression, less static lines/wrinkles, less connected lines.
Spots Control
- less brown spots, lighter brown patches, better tone evenness, reverse stubborn spots.
Radiance Enhancement
- more translucency, more radiance, more glow from within, less yellowish & dullness.
As usual, the beauty consultant scanned a few areas of my skin...
Moments later, out came the result. I only have 2 dimensions of a crystal clear skin - Texture Refinement with 70% and Spots Control with 83%! The rest were average la - in the 60% range.
We were given this 7-day SK-II Pitera Miracle Kit, which as you can see, includes Facial Treatment Gentle Cleanser, Facial Treatment Clear Lotion, Facial Treatment Essence (Miracle Water) and 1 piece of Facial Treatment Mask. These are the most basic and essential SK-II products.
I was told by the beauty consultant that they have changed the formulation which is gentler to skin (previously it was Facial Treatment Cleanser). I could totally feel and see the difference right away. My skin felt soft and clean right after cleansing - no tightness at all. And I love the thick and creamy texture which foams up nicely. I now spend a few extra minutes in front of the mirror, admiring my freshly cleansed skin! ;p I can foresee myself purchasing the full size pretty soon!
Anyway, one of the products that I was a little bit skeptical when the beauty consultant explained to me was the Facial Treatment Clear Lotion (toner). She said that SK-II doesn't have facial scrub and that the Facial Treatment Clear Lotion helps to remove dead skin cells so you don't really need to scrub. I was like,
"oh okay"
but I wasn't really convinced. I mean, it's totally normal for beauty consultants to say so many wonderful things about all of their products because that's how they attract customers to purchase, no?
But oh me, oh my.
Little that I know it was going to be one of my favorite products!
You know how rough your skin feels, especially around your nose area if you haven't scrubbed your face in weeks? Macam berkerak, if you know what I mean. Kadang-kadang nampak hidung macam berbulu putih (white heads I guess?). I was VERY surprised of how soft and smooth my skin felt, especially the skin around my nose, after just 5 days! No more "kerak"! The beauty consultant was right. Seriously, my skin felt like it had just been scrubbed (which I haven't - in weeks, if not months). I never knew a toner could do that! *loves* Definitely a great product, especially for those who are
lazy
busy that you can't be bothered/always forgetting to scrub (like me).
Some of the reviewers in
Makeupalley.com
even said the same thing (highlighted in yellow):
Anyway... 7 days have passed and I couldn't be happier with my skin! I'm in love with SK-II now. I really am. I'm slowly switching to SK-II products. The price is rather steep but ahh... it's a good investment. After a week of using the trial kit and loving the result, I decided to purchase SK-II Skin Signature Cream (moisturizer). Apparently, it's another of their best seller besides the Facial Treatment Essence. Of course the reviews on
Makeupalley.com
helped a lot! I just knew I had to get it after reading that two men - aged 35 and 56 - have poreless, bright and smooth skin after using it!
I also bought the the 75ml Facial Treatment Essence which comes with a trial size toner and 1 piece of mask (yay, I have 2 masks now!). Or also known as the Pitera Essence Set (retails RM199).
The Facial Treatment Essence will help to improve the 5 dimensions of crystal clear skin. It is proven that the "Miracle Water" makes your skin feels more elastic, reduces the appearance of fine lines, makes your skin look translucent, reduces hyperpigmentation, brightens skin tone and removes dull skin skin.
If you're thinking of trying out SK-II product, you too can come down to their counters for a free skin consultation. You can find the list of SK-II counters in Malaysia and their phone numbers on
this page
. I would recommend purchasing the trial kit for first-timers!
Now that I'm an SK-II user, I am even more confident to bare my skin now. Just little or sometimes no makeup when I'm out and about. Let's be kind to our skin and use less makeup, ladies! And remember the pledge to bare your skin for a day! You can check out who else have been baring their skin (besides yours truly) here:
https://www.sk-ii.com.my/en/products/in-the-spotlight.aspx
.
Labels: Advertorials, Beauty/Skincare