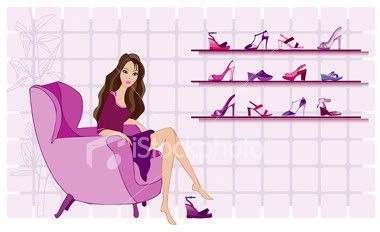 Wednesday, July 27, 2011
Imagine my excitement when my husband suddenly told me that we'll be spending the weekend in Gold Coast.
"Gold Coast? REALLY??"
.
Uhh no, not really. Not the one in Australia, at least.
He actually meant the one in Sepang. Pfft. I mean, that's like saying,
"Let's have KFC for dinner tonight"
when he actually meant Kelantan Fried Chicken instead of Kentucky Fried Chicken. -_-
But anyways, we stayed at the
Golden Palm Tree Sea Villas
in Sepang Goldcoast a few weekends ago and I was amazed! The view was breathtaking and the sea villas are built in the shape of a palm tree that stretches out almost one kilometer into the sheltered waters of the Straits of Malacca. It looks somewhat like the one in Dubai, isn't it?
The villas are located far away from the main lobby and
there were buggies to take you right to your villa's doorstep
The sun was scorching hot...
We stayed in the Travelers Palm Villa which is a 1-bedroom villa.
You know the thing I love most about hotels?
The bathroom!
There were lots of fun activities including land sports, water sports and fitness.
Since it was only a short getaway, I only packed our stuff at the very last minute - right before nak bertolak. And I forgot to bring so many stuff including our iPhone charger, the kids' bottle brush, bottle cleanser, contact lens solution and my scarves! So yeah, I wore the same scarf pagi petang siang malam masa kat sana, with my brown, yellow and pink top. Can you imagine that? And can you imagine how I washed my kids' bottles? With a toothbrush (thank God I always pack a hotel toothbrush in my luggage)!

I am never gonna do last-minute packing ever again.



The infinity pool. Or at least, it looks like one.
Oh wait. It is, isn't it?
My kids had a lot of fun in the water.
I feel like joining them but I didn't bring extra scarf, remember?

We had buffet dinner at Bila-bila later that night, which was located at the Resort Club House. It was a major disappointment! We were there at about 8.45pm and the food was almost finished. There were not many choices too. And not only that, the service was poor. The waiter didn't bother to clear up the plates on our table. I wasn't expecting that, especially from a 5-star resort. It's the worse buffet I've ever been to.



The only food yang sedap is the grilled beef with black pepper sauce.
But thank God breakfast was a lot better.


Waiting for the buggy ride
We wanted to watch the sunset but the kids were so tired, we decided to stay in.

Overall it was a great getaway, except for the buffet dinner. It's a perfect place for a holiday retreat to relax and unwind or a quiet romantic getaway with your spouse. I feel like I was in an island, far far away - like in Maldives or something!
Labels: Going Places