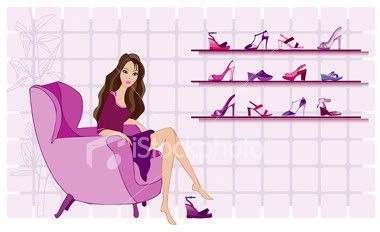 Friday, July 15, 2011
My New York Skin Solutions facial experience
I cringe when people tell me how nice and flawless my skin looks.
It. is. NOT.
I may not have pimples but that doesn't make my skin flawless. If you look close enough, you can see chicken pox scars, blackheads, whiteheads, redness, dark circles, fine lines and my 7 moles! I used to be so rajin to take care of my skin - I
never
skipped the 4-step daily skincare routine (cleanse, tone, essence, moisturize), I scrubbed and masked twice a week and went for facials about once a month.
But nowadays?
Daily skincare routine pun kadang-kadang buat only once a day (too tired, no time, blah blah blah). Scrub and mask once a month. Facials? Umm....once in a blue moon. I guess when you have kids, you tend to forget to take care of yourself because you're busy taking care of the kids!
Anyway I was recently invited to try out the facial at New York Skin Solutions in Mid Valley. Clearly I was in need of one because the last time I had facial was 3 months ago!
It was my first time there and when I arrived, I was greeted cheerfully by the consultants (I think there were about 8 of them). I have never been greeted like that! The treatment comprises of computerized skin scan, personal skin consultation, followed by the facial treatment.
The result was shown on the computer and OMG it looked scary! You can see every tiny detail of your skin that the naked eye can't see - even the fine bulu muka!
Then once again after the facial, I did the skin scan to see the difference.
I did the facial at night and the next day, I woke up with a much better looking skin - it was all glowing and most importantly, my nose was licin from all those white and blackheads. It made applying makeup easier too! Check out
New York Skin Solutions' website
if you want more info about skin problems and treatments. They have a solution for every skin problem. You can also "Like" their
Facebook fan page
to get their latest news and updates on promotions and offers.
Now listen up!
Currently there's a MATCH & WIN online contest at
www.matchandwin.com.my
. There are 3 brands that you can choose from - Yun Nam Hair Care, London Weight Management or New York Skin Solutions.
All you need to do is match the before and after pictures of their successful customers. THAT'S IT! I've entered the contest already. Easy-peasy. I chose Yun Nam by the way, because of my post-natal hair loss problem.
The best part is, every NEW customer who participates will be guaranteed an Entry Prize worth RM668 which includes 1 treatment, 1 set of products and RM300 treatment voucher (upon signing up a new course)! There are also 10 Grand Prizes to be won which include a Treatment package and Makeover package valued at RM80,000!
So go join the contest at
www.matchandwin.com.my
now to win these awesome prizes!
Labels: Advertorials, Beauty/Skincare