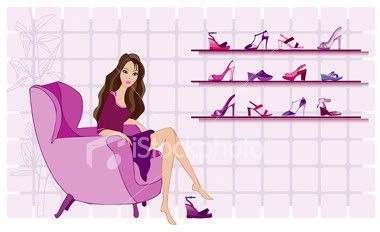 Wednesday, June 22, 2011
Ayra had her first fashion show at Trudy & Teddy tea party last weekend! It was a private event, held at Parkson Alamanda, and it was heaps of fun! There were afternoon tea cocktail, clay art workshop, as well as caricature service.
no
shoes OR only one of them participate. Mana boleh model without shoes kan, so I let kakak to be the model!
All of the participants must parade according to the route given that ended on a mini stage for them to strike a pose for the camera. Of course parents can lead or carry their kids especially if their model is a baby. So here we go!
I was worried that Ayra would refuse to parade in front of a crowd because she is usually VERY shy (just like moi ;p) and just wants to be held sambil tutup muka. But thank God she did not! She paraded hand in hand with me and when people clapped, she clapped her hands as well. I bet because there were other kids as well; kalau tak, jangan harap!
There was a mini fashion show too, to showcase Trudy & Teddy's collection. Their clothing line is inspired by classic European style with a twist of modernity yet simple and comfy in lots of subtle colors like ivory, white, brown, khaki, pink, grey and black. I noticed all of their apparels are made of cotton. They are high quality cotton fabrics from Japan with superior workmanship like cotton mini twill with satin finishing, fully combed cotton dobby, etc so they are no doubt comfortable for babies.
And then it was time to announce the winner. The judging were based on 30% parade skills and 70% on overall image.
The "Little Best Dresser" goes to....
It was such a fun event, we all had a good time.
And you know what's the best part?
WE ALL GET TO KEEP THE OUTFITS THAT WE CHOSE FOR THE CONTEST WORTH RM300! Woohoo!!
Labels: Advertorials, Events/Activities, Fashion