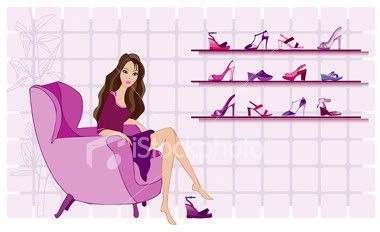 Monday, May 09, 2011
When I was little, I used to love playing with my doll.
It was a Barbie. I named her Teresa.
Teresa had lots of clothes and shoes including a wedding dress (she was married to my brother's Ultraman), a leather raincoat and knee-high boots which my mom bought from car boot sales when we were in UK. I would play dress up with Teresa every single day - heck, I even cut her long hair short because I was bored of the same hair style and ended up ruining it!
Poor Teresa.
I started to lose interest in her after that and gave her away. Sometimes I kinda missed playing dress up with her.
But that's okay because I have my own "real dolls" now - my girls!
It's actually way
funner
playing dress up with your own kids. And you probably know how much I love dressing up my girls. I think I buy their clothes more than I buy for myself. Girls' clothes are just too cute that I find it so hard to resist! Everything is oh-so-ADORABLE. The little dresses and skirts and tops and leggings and tutus and hats... and let's not forget the shoes!!!
I'm even willing to make room in my closet, just for their clothes.
Left side is Raina's, right side is Ayra's
When it comes to buying clothes for my girls, I would always go for the design. And how I love discovering new brands!
I recently found out about Trudy & Teddy while I was browsing the children's section at Isetan The Gardens. I was surprised to know that it's a local brand because when I first saw the clothing line, I thought it was from UK or France or something.
Their clothing line is inspired by the classic European style in subtle shades of colors. Very elegant indeed! They offer a range of modern and refined, yet timeless apparels for babies and toddlers. It kinda reminded me of the dresses that the kids wore in The Sound Of Music!
Here are some of Trudy & Teddy's dresses that caught my eyes (pics taken from their
website
).
So. Adorable.
Oh they have for boys too, don't worry! You can browse for boys' apparels here:
http://trudynteddy.com/pro-gen-him.html

.

I love that each piece of Trudy & Teddy apparel is beautifully finished with detailed embellishments like laser embroideries, lace trimming, high density or aluminum foil prints and completed with a perfect cut. There are 4 categories of apparels altogether: Home (basic wear), Outfit (for everyday and anywhere), Special Occasion (for that special moments) and Accessories (shoes, socks, mitten, booties, hats, bonnets, hairbands, suspenders, belts, ties, bowties, etc - you name it, they probably have it!).
If you love dressing up your kids and snapping pics of them like I do, you might want to join this contest that they are having - Dress Up Your Baby With Trudy & Teddy contest!
Here's how to join:
Step 1:
Dress up your baby in any Trudy & Teddy apparel
Step 2:
Take a photo of your baby
Step 3:
Register as MyStar member at
https://mystar.com.my/registration/
and upload the photo at the contest page at
http://parenthots.com/contests/trudynteddy/
.
There will be 4 rounds for every quarter and a grand finale over a 1-year period from 1st August 2010 - 31st July 2011. The next Quarter 4 photo submission starts on the 1st May till 20th June 2011. Prizes will be given for the Quarterly Rounds and Grand Finale, and they are:
Quarterly Rounds:
Grand Prize: RM500 Trudy & Teddy products
1st Prize : RM300 Trudy & Teddy products
2nd Prize : RM200 Trudy & Teddy products
Grand Finale:
1st Prize : RM500 Trudy & Teddy products + RM500 cash
2nd Prize : RM300 Trudy & Teddy products + RM300 cash
3rd Prize : RM150 Trudy & Teddy products + RM150 cash
You can log on to
Parenthots.com
or
Trudy & Teddy's Facebook page
for more information about the contest.
Anyways, here are pictures of my kids wearing Trudy & Teddy's dresses. I love white, I wonder why I've never dressed them up in white dresses before!
They look angelic and sweet in those dresses, don't they!? Suci murni. I'm pretty impressed with the quality too. The pleated neck on Ayra's dress and the pretty bows on Raina's dress just add a touch of cuteness!
The clothing runs true to size too, unlike some brands which are usually too big for my girls. My 8-month-old wears size 6-12M and my 2-year-old wears a 2T size. I think this is the first time they actually wear the right size according to their age!
In case you're wondering, Trudy & Teddy apparels are available at most Isetan, Parkson and Jusco department stores nationwide.
Labels: Advertorials, Fashion