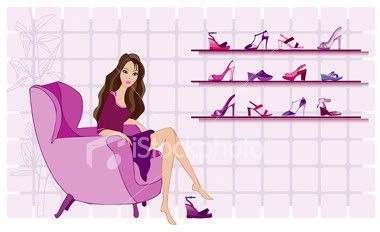 Thursday, April 14, 2011
When I first heard of Shoe Festival, I was like...
"SHOE FESTIVAL? WHAT SHOE FESTIVAL? WHEN? WHERE? ARE THERE SHOES ON SALE??"
.
Of course there were.
I tweeted my girlfriend, asking her if she'd like to go - and well of course she would! Girls and shoes are inseparable! ;p So off we went to PWTC on a Sunday afternoon, while my husband had a taste of what it feels like to be a househusband! That was actually the first time he looked after the kids by himself (usually it's my mother-in-law). I wasn't really worried tho because he's been helping me with the kids even when I'm around - like diaper changing, bathing, preparing milk for Ayra, warming expressed breast milk for Raina...those kinds of stuff.
So anyway, the Shoe Festival.
We arrived at around 1 pm and of course the place was jam-packed with people (and shoes!). The first thing that sprung to my mind when I saw the crowd was the fight scene in 'Confession of a Shopaholic' where Becky wrestled with another shopper at a sample sale for a pair of Gucci boots! But of course there was no shoe-fighting at the Shoe Festival.
When we were done with feasting our eyes, it was time to feast our feet pulak!
My favorite part of the Shoe Festival is the Footwear Design Competition! The shoes were all so quirky and it made me think,
"How the heck did they come up with the ideas?"
. So creative! I think these shoes would make a cool perhiasan kat rumah. No really, I'm serious! They should sell it la.
This deal from Milkadeal.com looks interesting -
RM38 for Classic Manicure + Spa Pedicure + Soothing Gel Feet Soak + Hands & Feet Massage & Cuticle Treatment
. Can't remember the last time I scrubbed and moisturized my feet; maybe it's time!
Labels: Events/Activities, Shoes