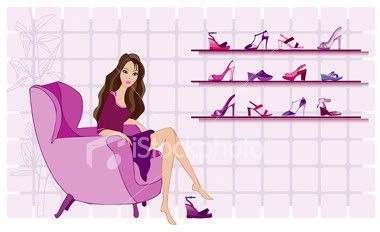 Friday, April 08, 2011
The perfect birthday present. Or so I thought.
I was saving up to buy myself something
big
for my birthday this year.
An elliptical machine.
I am a full-time breastfeeding mom and I get hungry all the time so it's very
very
challenging to watch what I eat. Everything looks yummy when you're so hungry. I'm not one of those lucky moms who can shed a lot while breastfeeding (not fair ok), so I thought maybe I could start exercising instead. But I would need an exercise machine to help me with that. The elliptical machine seemed perfect.
I could imagine waking up early every day, have my breakfast shake and start working out while watching Glee or something. Or do you workout first and then only have your breakfast? Either way, it'd be fun! Maybe I would start making exercise as my daily routine! Gosh, just thinking about it makes me so bersemangat!
My husband doesn't agree with the idea of buying that exercise machine tho. He doubts I would really use it because I had never exercised in my whole life! Gee thanks for the encouragement, hun. I guess having a gym in our dream home is out of the question then?
He suggested I do simple exercises on my own like sit-ups and stuff. *yawn*
And then he gave me
this
link.
Do not buy a bulky and expensive home gym contraption. Do not buy a bulky and expensive cardio machine. The vast majority of people who buy expensive home exercise equipment never use it, and the equipment ends up being used as a very expensive coat rack, or just collecting dust in the basement or garage. So save yourself a small fortune and avoid buying any expensive home exercise equipment because chances are that you'll never use it.
Fine.
Maybe I'll just buy myself an oven instead.
And dumbbells.
That doesn't count as exercise machine, does it?
p/s: Despite being discouraging about the elliptical machine, my husband gave me the perfect birthday present - my dream bag! Well, one of my dream bags ;p
Labels: Random Stuff