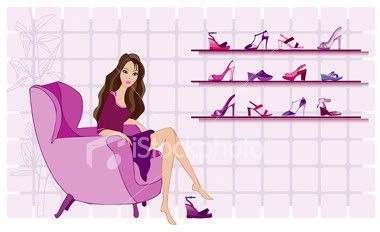 Wednesday, April 27, 2011
Today I woke up super early. 5 am.
I made myself a cup of Horlicks with oats. I went online and checked my email while pumpingo my milk]]oiimk, bgf6666666666
6666666666666666666666
Sorry, that was Raina.
Uhh where was I....
Oh right, pumping milk. I pumped my milk while checking and replying emails, then solat Subuh, then went online again, searching for recipe ideas for lunch. And suddenly it was 8 o'clock.
I decided to take a nap before the kids woke up.
And then we all woke up at 9.30 am. I had breakfast, fed the kids, bathed them...
gedebak gedebuk
dah pukul 11 am.
I went to the kitchen to cook lunch. I was pretty excited of what I was going to cook. It's your favorite - Chicken Parmigiana! Remember you had it at Secret Recipe the other day, and asked if I could make one like that? Yeah, that one.
So anyway, despite having to attend to the screaming kids every 10 minutes
and
cooking at the same time, I managed to get everything ready by 12.30 noon. And then I received an SMS. It was from you. You told me you're not having lunch at home because something came up. I was crushed! Grrr.
But instead of making a big deal out of it, I took a bite of my Chicken Parmigiana.
Oooohhh the melted cheesy goodness is soooo comforting!
You don't know what you're missing, hubby. I'm gonna eat everything! Hoh.
Chicken Parmigiana
3 skinless, boneless chicken breasts
1 egg, beaten
1 cup flour, seasoned with salt and pepper
1 cup bread crumbs
Spaghetti sauce
Shredded Mozarella cheese
Grated Parmesan cheese
Preheat oven to 180 degrees Celsius.
Coat both sides of the chicken breasts with flour, then dip them into the egg, and then into the bread crumbs. Place the chicken on a greased baking sheet and bake in the oven for 30 minutes.
Pour some of the spaghetti sauce into a baking dish. Place the chicken breasts over the sauce and top them with the remaining sauce.
Sprinkle with Mozarella and Parmesan cheeses, then bake again in the oven for 10-15 minutes until the cheese is melted. And it's ready!
I made sauteed mushroom and zucchini for the side dish. Another favorite of yours.
Salivating already? Good.
But don't worry, hubby. I left one piece of chicken for you. And some mushroom and zucchini.
I'm such a nice wife, aren't I?
But you better come home on time today or I'll finish up everything!
Labels: Food and Recipes