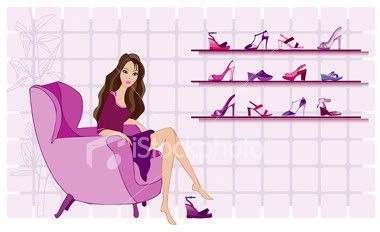 Wednesday, March 09, 2011
Most of the time when I hear a song, I'd go like
"Oh I know this song! I've heard it before.... But umm I don't know who sang it and what's the title of the song"
.
I suck at identifying song titles and sometimes, the artistes.
Yeap, not even the ever-so-"fofuler" Justin Bieber's Baby song. But now I know la, after asking about it on Twitter some time ago. And I actually *ehem*
like
the song - Glee's version! ;p
But if you're nothing like me; if you listen to a lot of music and you know them, then you might wanna participate in JD & Dilly's ShortCuts to RM50,000 contest on MIX Breakfast Show!
Basically, JD and Dilly will play a montage of 4 song snippets and you need to identify the song titles and artistes correctly in the correct sequence and if you can do that within 10 seconds, you'll get RM1000 cash! Awesome, no? But even if you can't, you'd still get RM100 for every correct artist and song title.
You know, sometimes I just google a part of the lyrics of the song that I like to find the song title. Maybe you can do that too, except you have to be very quiet so that the DJs can't hear you typing away on your computer and of course you have to be a super duper fast
typer
because it's only within 10 seconds. Good luck with that.
Or you know, if you don't wanna participate in the contest because you suck at identifying songs like I do and you're not a super duper fast
typer
, you could just listen to
MIX fm
Breakfast Show on your way to work, especially if you're stuck in traffic jam and you've got nothing fun to do.
Some of the "menus" on MIX Breakfast Show:
JD's Classifieds
A segment where JD picks a job in the classifieds section of the new paper, calls them up to hassle them for a job with his "special" requirements which includes less work more pay, more benefits and less work stress. Happens every weekday at 7.15am and repeats at 6.30am.
Dilly's Daily Dilemma
This is a segment by Dilly where she plays Aunt Agony trying to solve people's everyday dilemma and problems with the help of our callers and professional help. Happens every week day at 7.30am and repeats at 6.15am.
Battle of The Sexes
The battle between the female and male species to determine which species is the smarter gender. Both genders will be given a series of gender based questions to answer (girls to get guy based questions and guys get girl based questions). The losing gender will have their team captains, in this case, JD for the Guys and Dilly for the Girls, being punished at the month.
Brain Freeze
You will be given a daily riddle and you have to work out the answer within half an hour. See if you can get it!
Like A Version
The old and the new - take a look back at an older version of a song which is covered or sampled in today's new music. Great way to test your musical knowledge too.
You can even listen to MIX fm on your computer.
Just log on to
www.mix.fm
and click on the Listen Now! button at the top of the page.
Labels: Advertorials, Nuffnang