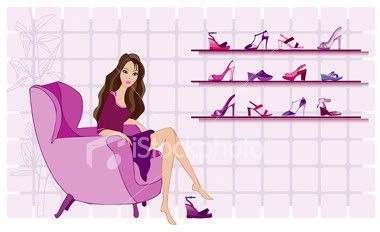 Thursday, March 17, 2011
When we were small, my mom used to be very strict about our consumption of sugary stuff. Eating chocolates, candies, ice-creams and soft drinks was like a crime. Seriously, she was
so
strict. Me and my adik-adik were not allowed to buy them ourselves. We can only have chocolates and ice-creams once in a while when mom was around.
Now that I am a mother, I try to follow my mom's step. I only allow my 2-year-old to have ice-creams and chocolates once in a while (like, once or twice a month), itu pun setakat bagi rasa sikit jer. But she's not a fan of those - or at least, not yet!
Anyway, the other day I went to a talk about excessive sugar intake in children. One of the topics was about "Kempen Kurangkan Pengambilan Gula" which was launched by the Ministry of Health last year. They found out that the average Malaysian adult adds 7 teaspoons of sugar in his/her drinks per day, not including the sugar we take in other food like breads, doughnuts, cookies, cakes, etc. So now it is estimated we consume more than the World Health Organization recommendation. Yikes! We Malaysian are really "sweet" people, aren't we?!
I've always thought there are good sugar and bad sugar, just like fats. There aren't. There are 2 types of sugars tho: natural sugar and added sugar. Natural sugar is found in fruits, veggies and honey. Added sugar is processed sugar that you add to your food and drinks. Natural sugar sounds like a good type of sugar and added sugar sounds like the bad one, right? Well, not really. I was surprised to find out that even natural sugar can lead to health implications, just like added sugar, if consumed excessively!
Even tho my child doesn't eat chocolates, candies and ice-creams, she still eats sugary food. It's not like I'm not aware of that. It's just that.... Ayra is a very VERY fussy eater. She only wants to eat fish, chicken, carrots, apples, pears, bread and hmm....that's all. Itu pun ikut mood dia, kadang-kadang tak nak langsung. But what she likes the most are roti krim, chocolate drinks, yogurt and kids' cereal so I thought takpe la, at least she eats something daripada tak makan langsung.
To be honest, when I buy food, I would only look for the expiry date and halal ingredients/label. I never really bothered to check the nutritional information except for the calorie content. But I've learned now that it's important to check for sugar content as well. The common names for added sugar are sucrose, corn syrups solids and glucose syrups solids. Sometimes they don't list it as any one of those but it's included in carbohydrate - the higher the carbohydrate, the higher the level of added sugar!
It's very challenging to feed kids, kan? Especially fussy eaters! I don't want my kids to develop sweet tooth since they are young because too much sugar can lead to obesity, diabetes, dental caries and other serious health problems. Maybe I should look for non-added sugar products instead, but I wonder if she'll like it. Do you mommies have the same problems like I do? How do you control your kids' sugar intake? Share please!
Labels: Advertorials, Food and Recipes, Mommyhood and Baby