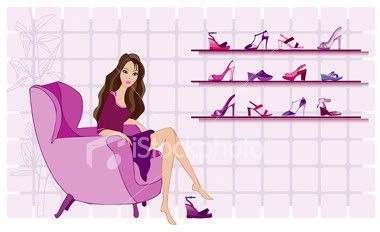 Tuesday, January 11, 2011
Topshop Make Up Finally In Store
A few weeks ago, I received an email about the arrival of Topshop make up at Topshop KLCC. It's finally here! I wasn't running out of any makeup items but a new line of makeup to play with is always welcome! Plus I have always loved Topshop, I just had to check it out.
As I entered the store, my eyes were scanning the whole Topshop for a makeup counter - TWICE - but I didn't see any. I began to question myself.
Eh, kat KLCC ke Pavilion ek? I'm pretty sure it's at KLCC. Yes yes, KLCC. And today is the 1st of January right? Wait, did I really receive the email or was it just a dream?
Just as I was fishing out my iPhone from my bag to check that I really got the Topshop email, I overheard Ayra talking.
"Pim....pepel....ellow....mouthhh"
. I turned to my left. She was naming the colors of the nail polishes (which she thought were lipsticks). She found the makeup! It's on the shelf right in front of the fitting room! It wasn't a dream! Why didn't I see it?!
I was the only person at the makeup stand (or shelf or whatever you call it) besides my little girl when one of Topshop sales assistant came to assist me. She was really nice and let me try on almost everything including crayon eyeshadows, cream eyeshadows, eyeliners, blusher, powder, foundation and mascaras. I was rooting around the shelf trying to decide which items to buy and finally decided to get an eyeliner, foundation and crayon eyeshadow (I also got a free Topshop make up shopper bag because I purchased more than 2 items).
The swatches
And here's a little review about them.
Skin Tint
- This one has a thick cream-like consistency but the coverage is very sheer. The texture is a little greasy tho so just one pump is enough. It blends well into the skin, very moisturizing, smells kind of like Johnson's Bedtime Baby Oil and provides natural coverage with dewy finish. I love that the cute tube comes with a pump.
Crayon
- The one I got is called Lazy Days, which is a soft pinkish-nude color with gold glitters. It's very creamy and applies smoothly on the lid. I opted for this one instead of the cream eyeshadow because this one is less "shiny" (I don't like too much glitters). Can be used to shade, line and define the eyes.
Liner
- I have always wanted to give liquid eyeliner a try and this felt pen eyeliner is the closest thing! It has a very pointy felt tip which makes it easy to use. You can make the thinnest line with this!
Of all three products that I purchased from Topshop, this liner is my favorite! It's very black and long lasting, washes easily with water and it's only RM33!
I love that the liner gives a glossy finish!
My only complain would be... the
ink
runs out so quickly! I have only used it for about 5 times and it's almost finished. I wonder if all felt pen eyeliners are like that. But anyway, I think Topshop makeup is worth checking out. The next time I go to KLCC, I'm gonna get the
Kohl eyeliner
(tried it on my hand and it's almost the same as Stila Kajal eyeliner) and one of the lip
Polish
. Great make up at wallet-friendly prices, who doesn't like that?!
Labels: Beauty/Skincare