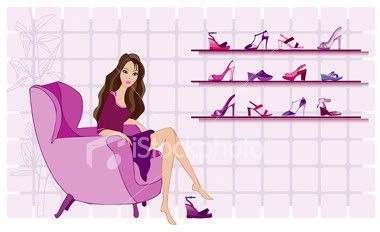 Friday, January 14, 2011
My jaw just dropped when I saw the shoe closets of these Hollywood celebrities.
I tried searching for "Victoria Beckham shoe closet" but couldn't find any.
Would love to see hers!
Anyway, if I were to design my own shoe closet, I'd like to have white built-in cabinets with glass doors, a huge full-length mirror, crystal chandelier, a hot pink rug and zebra-printed ottoman, like this one.
Or maybe a zebra-printed rug and big round ottoman in hot pink.
Oh gee I can't decide *seronoknya berangan!*
*Images googled.
Labels: Shoes