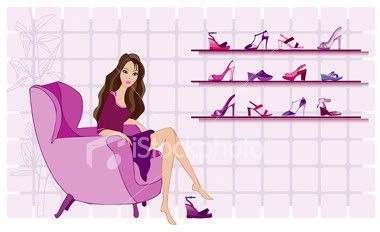 Thursday, December 02, 2010
You know how those fashion magazines always come up with the "one dress, a few ways" kind of thing?
Well here's my version for little girls - 1 dress, 3 ways.
Black dress from babyGap.
Worn as a tunic with stripe leggings from babyGap
.
Worn with a cropped cardigan from babyGap
.
Worn over a pink long sleeve top and the cutest pair of pink ballet flats,
also from babyGap!
babyGap is my most favorite brand for babies because they make chic and trendy clothing for little fashionistas! Usually when it comes to dressing up my girls, I'd opt for anything with bright colors and cute prints to tell everyone that my baby is a GIRL (but sometimes people would still ask
"Boy or girl?"
even when my baby is wearing floral. Gahhh!!)
Just recently, I went to babyGap store and fell in love with their latest collection which featured lots of blacks, whites and reds. That little black dress that Ayra wore is from one of the collections (if I'm not mistaken, Parisian Chic). I also bought a black asymmetrical tiered dress for Raina. No girl is too young for an LBD! ;p
But my most favorite purchase from babyGap's latest collection is a
pink tiered tulle skirt
which I bought for Ayra (I wanted the red one but they ran out of size). I've secretly wanted to wear a tutu skirt when I was little but since I didn't get to wear one, kasi my daughters jer la pakai. I'm gonna buy a pink tutu crawler for Raina to match with her sister. Too cute!
Kids nowadays are so lucky, aren't they? Baju semua cantik-cantik! I can spend hours in the shop,
belek-belek
all the clothes.
Of course Ayra would join me too. She loves checking out the stuff (especially shoes) and sometimes she'd pick something from the rack of clothes herself...
...like this grey skinny jeans.
Speaking of window display, GUESS WHAT?
Gap is going to have a Casting Call event to find the next faces of babyGap and GapKids for Spring 2011 collection! The Gap Casting Call is a nationwide contest which is held annually in the North America but this year they have decided to spread their wings to Malaysia, Singapore and Indonesia. So this is your chance to have your child featured on the window displays across all stores in those three countries! Isn't that exciting?!
Now if you're interested to participate, spend RM170 and above at any babyGap or GapKids stores in Malaysia whether at The Gardens, Pavilion, KLCC or One Utama from 28th November to 12th December 2010 and get your child's photo taken at Gap's in-store photo booths which will be set up at these venues:
GapKids at The Gardens (Level 2)
4th & 5th December
11am - 6pm
GapKids at One Utama (Level 2)
11th & 12th December
11am - 6pm
Children aged between 0 months to 10 years old can participate in this contest. You must show the original copy of the receipt to enter this contest so don't throw away the receipt!
Anyway, all pictures taken during both events will be uploaded on
Gap Malaysia Facebook
page and you can even vote for your favorite pictures online! Public voting will start from 4th until 31st December 2010, and the result will be announced in Feb 2011. The prizes are really awesome - besides being featured on the Spring 2011 window displays of all babyGap and GapKids stores in all three countries, Malaysian winners will also receive RM2,000 Gap gift card each! Can get loadsss of Gap stuff - I want!!!
Labels: Advertorials, Fashion, Nuffnang