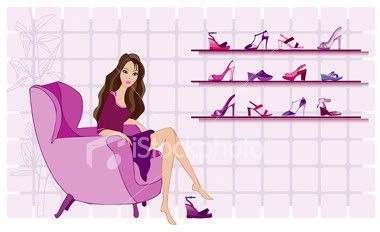 Friday, November 19, 2010
Going shopping with a baby that needs to be fed like every hour and a toddler who can't sit still for more than 5 minutes is really tiring and ain't easy, I'm telling you. I don't like to rush when I shop because I always end up not liking the stuff I bought, which is why I prefer to shop online - whether at international shopping websites, eBay or even local blogshops.
Then recently I found out about this cool
online shopping
website -
Jipaban
. I have never seen anything like it!
Jipaban
is a customizable
online shopping
MALL and apparently it's the largest one in South East Asia! There are 102 stores (and counting!) and over 3000 products in there. You can find clothes, bags, accessories, shoes, mobile phone accessories, stationeries, clothes and more clothes!
Jipaban
is not like any ordinary shopping websites because it's customizable with social networking integration including Facebook, Twitter and Egg-on list. What I mean by customizable is that you can build your own mall by choosing which shop you'd like to see simply by using the drag and drop method.
You can even arrange the shops into categories like what I did to
my
mall so it's easier to browse. Currently my mall has 3 categories (or floors) which are Fashion, Xcessories and Gadgets as shown below:
Another great thing about shopping at
Jipaban
is that you can make payment via internet banking like Maybank2u besides using Paypal or credit cards.
Since
Jipaban
is so big, I'm gonna highlight some of the shops that I think are worth checking out:
1)
Lavy
- lots of cute mix and match pieces.
2)
Perfect Possessions
- authentic designer bags at cheaper than retail prices.
And currently they are having 10% discount on all bags, including these beauties! The Christian Dior bag is so tempting. Argh!
3)
Hype
- trendy dresses and tops, as well as casual wear (I remember my favorite Australian blogger,
Karen Cheng
blogged about this shop before).
4)
Quirky Brown Cow
- sells cute and quirky accessories including brooches and headbands. This is one of the shops that will automatically appear at your mall without having to manually adding it (another one is
MyFavouritees
which sells funny novelty tees).
5)
Eency Weency
- dresses, dresses and more dresses! There are some vintage pieces as well.
6)
Love, Bonito
- One of Singapore's most well-known online shop with cute and trendy clothes!
Another cool feature on
Jipaban
is the Egg-on list. If you cannot decide whether you should get that top or dress, simply click on the Egg-on List at the bottom of the page and let your friends help you with the decision. It's actually my favorite feature because everyone needs a second (or more) opinion!
Now if I'm in the mood to shop for affordable apparels at the comfort of my home, I can just shop at
Jipaban
. I think it's the coolest
online shopping
mall!
For latest news and updates, follow Jipaban on
Twitter
and 'Like' it on
Facebook
.
Labels: Advertorials, Nuffnang, Sales and Shopping