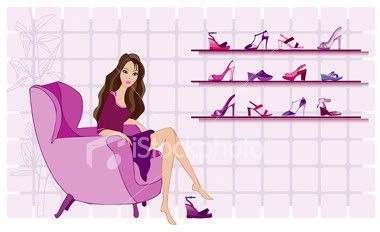 Monday, November 22, 2010
I don't think I would ever get tired of eating Red Velvet Cakes. Every time when I feel like having a cake for dessert, my mind can only think of Red Velvet Cake. It's my most favorite cake in the world!
Today I finally get to taste the Red Velvet Cake from Just Heavenly (at Food Republic, Pavilion) as some of you readers had recommended. My God, it was heavenly, I almost wanted to
pengsan
when I took the first bite. I just LOVE the cream cheese!
Just Heavenly's Red Velvet Cakes come in three sizes - a big cake, a small cake and cupcake. Since it was my first time, I decided to try the cupcake first. I also bought their vanilla cupcake, which is not bad. I mean it tasted like normal butter cake la. Nothing to shout about.
Anyway, I spotted this cake on display while paying for the cupcakes. Gorgeous, no?
A stilettos cake!
Ayra shouted
"Shoesssss!"
when she saw the cake and then she looked down at my feet. I guess she thought I put my shoes on the cake?
Labels: Food and Recipes