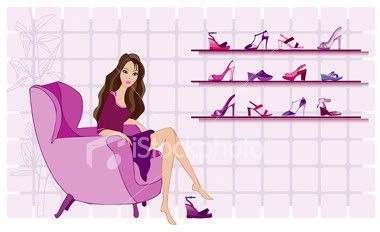 Tuesday, November 09, 2010
Went shopping last week to update my wardrobe and managed to haul eight tops, a pair of jeans and some accessories. I also picked up these two shoes from Aldo. Man, my feet are so big. I wear size 38 now! >_<
I actually bought the black pair of shoes not because I really like it, but because the sales assistant was nice and layan dengan bersungguh-sungguh and I felt guilty for making him ulang-alik to the store four times to get the shoes as I wasn't sure of my size. I tried on not one but three pairs. Two of them were not available in my size so I was left with the least one that I liked. My heart was telling me to walk away but when the sales assistant smiled and asked if I want those shoes, I blurted out yes! Does that ever happen to you? I mean, have you ever purchased something just because the sales assistant was nice to you? It's kinda hard to say no, isn't it? But I realized that would only happen when I shop alone. I have to be strong next time. I have to learn to say NO.
Anyways, back at home I browsed
Aldoshoes.com
and my jaw dropped. They are having a massive sale and the prices are waaaay cheaper than here!
So. Tempting.
Labels: Shoes