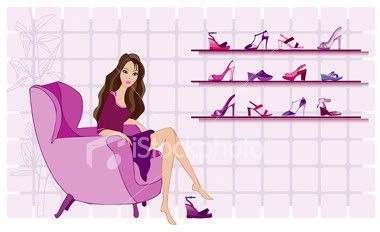 Friday, October 08, 2010
Image Consultation + Makeover with Ana
A couple of months ago, Michelle from Nuffnang asked me if I would be interested in an image consultation program. Would I?
Hmm... let's see. I just gave birth, I weigh a ton, my body undergoes major changes (let's not get into details here), I feel so unattractive and fat that I just don't feel like seeing anyone! So yeah, I do feel I need the help of an image consultant!
After a few arrangements, I finally get to meet Ana which was about 2 weeks ago. It was a 2-stage process: personal consultation and a makeover.
The personal consultation was about 2 hours (I wish it was longer!) and during that 2 hours, I learned quite a lot. Ana taught me some tips on how to shop wisely, how to identify a wardrobe investment piece and how to be my own personal shopper. She even told me this,
"Your wardrobe is an investment. It's not expenses"
. I like her already!
Now I know why I always "don't have anything to wear" even tho my wardrobe is overflowing with clothes. I know a lot of women are like that too! *eyeing
my sister
*. One of the tips Ana gave me is that, when you are unsure or 50-50 about buying something, don't buy it because most likely you will never gonna wear it. And I was like, OMG no wonder I always end up with so many clothes that I only wore once or twice because I used to "just buy them, think later" when I was unsure! Pandai sangat ni! ;p
Ana also analyzed my skin's undertone color. Before having this consultation, I thought there were only 2 skin undertone colors - yellow (warm) and pink (cool). And I thought mine was yellow.
I've always thought I'm a pear-shaped but hey, I'm actually an hourglass! Well ok, a big hourglass ;p But the thing about being an hourglass is that no matter how fat you become, you still have a curvy waist - a waist that is smaller than your upper and lower body parts. We then talked about what kind of clothing suits an hourglass shape and also my current clothing style.
Stage 2 of the process is the makeover, which was held at the VIP lounge at Tangs Pavilion (I didn't know they have such thing!).
Ana had preselected a few outfits from Tangs for each of us to try on based on our previous personal consultations. It was like playing dress up!
During the personal consultation, I told Ana that my current style is plain tops with printed scarves so she would like me to try on something different than what I'd normally wear - printed dresses and kaftan-style tops with plain scarves.
Some of the outfits that I tried on were:
Labels: Events/Activities, Fashion