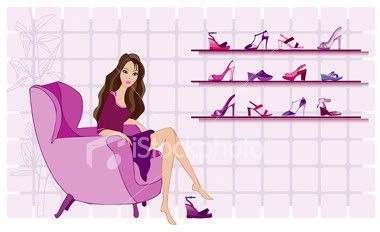 Saturday, October 23, 2010
Guess what?
Tak sampai seminggu we had to send the maid back to Indonesia. Banyak songeh la maid muda (she's 23 by the way). After all the money my husband spent uruskan passport dia and brought her here and whatnot, dia buat hal pulak. Kita punya la kesian kat dia sebab dia orang susah, ada anak kecik kat Indonesia, datang sini bawak paper bag jer so I gave her a few of my clothes, towel, heck I even gave her my MNG and Esprit tops (ada ker maid pakai MNG/Esprit? ;p) ingatkan dia nak kerja betul-betul. I mean, bukan susah sangat pun. My house is not that big, plus I'm around to handle Raina and I'm the one who cooks so bukannya banyak sangat kerja. Or maybe sebab tak banyak kerja kot dia tak nak kerja with me (tapi gaji standard, takde kurang pun). When my husband wanted to make a permit, dia tak nak and told him dia nak kerja kat kedai dengan "sepupu" dia pulak sebab gaji lagi banyak. Tiba-tiba la pulak ada sepupu kat Malaysia. I bet she was planning to work with us for a few months lepas tu nak lari kot, sebab tu taknak buat permit. And not only that, she made up stories mengadu kat "sepupu" dia kata we all tak bagi dia makan. Haihh....
You see, when she first arrived I asked her what she usually eats for breakfast (coz hubby and I have Herbalife shake) and is it okay if she eats bread/buns? She answered,
"Enggak pernah, enggak apa-apa"
. I thought dia memang jenis tak makan breakfast coz some people memang jenis tak breakfast kan. But I did tell her,
"kalau nak makan apa-apa, beritahu yer. Boleh suruh bapak (my husband) beli"
sebab mana la tahu dia tak biasa makan what we eat ker kan. I told her there's tea, Horlicks, cappuccino, fruits, biscuits, etc if she wants. Macam-macam la dorang ni. Majikan baik, kau tak bersyukur.
When we agreed to send her back, she was expecting my husband to send her to her cousin's place (somewhere in KL). Of course that didn't happen coz we were responsible for bringing her here so it's our responsibility to bring her back to her husband in Indonesia. She was kinda shocked. Padan muka kau. Ada peluang datang sini untuk cari rezeki secara legal kau taknak.
And so burn la a few thousand Ringgits just like that. Baik kirai beli LV bag jer. Huhhh!
So now I'm back to square one. But that's okay, I prefer handling everything on my own daripada dapat maid yang entah apa-apa. If the maid is not happy, so are we. Lepas ni kalau nak cari maid, nak yang dah berumur sikit la. And maybe I should always trust my first instinct - I had a bad feeling when I first looked at her passport photo. Hmph!
Labels: Random Stuff