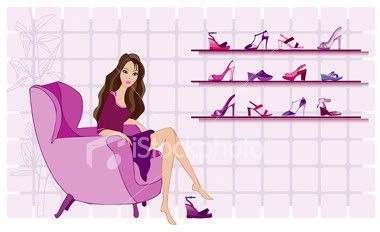 Thursday, October 21, 2010
Whoever invented debit card is a genius. Pure genius.
Gone were the days where you have to queue for eons at the ATM just to get some cash. Or worse, if you've been queuing up for so long and when it was finally your turn, the machine suddenly went "OUT OF SERVICE"! Don't you just hate that?!
You know, ever since I got my first Debit MasterCard, I rarely pay with cash. It's kinda like using credit card, only better coz you don't owe anyone anything coz everything you spent is deducted directly from your bank account. Heck, it's even better than cash because it's so convenient and you can avoid the hassle of queuing up at the ATM!
Imagine this. You walked past a shop and your eyes "accidentally" caught a pair of shoes sitting on the display shelf with a 50% discount tag. You went inside, tried them on and were told by the sales girl that it was the very last pair in your size. A lady behind you was eyeing on the shoes that you were holding. You want it so badly and were afraid that the lady would take it from you but you don't have enough cash. That's when your Debit MasterCard came to the rescue because you don't have to worry about having insufficient cash in your wallet! (happened to me lots of time).
I've been using the Debit MasterCard and I love it! It's great that I can use it to pay for my everyday things like groceries, books, movies, massage treatments and of course food...
And my little girl (altho she ended up playing with her food!)
Anyway, using the Debit MasterCard is so easy and convenient because it is accepted everywhere with the MasterCard sign.
And not only it's easy and convenient, it's rewarding too! MasterCard is having this 'Charge & Stay' promotion and when you spend five times on your Debit MasterCard with a minimum purchase of only RM30 each time, you can redeem a FREE ONE NIGHT'S STAY AT RESORT WORLD GENTING!
So collect all 5 receipts and mail them to:
Charge & Stay,
P.O. Box 3373,
47509 Subang Jaya,
Selangor.
Or if you want instant redemption, you can present all 5 receipts at Resorts World OneHub office. Hurry, this promotion ends 15th December 2010! I already did mine!
Labels: Advertorials, Nuffnang, Sales and Shopping