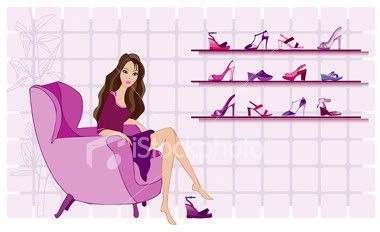 Thursday, September 09, 2010
I am a lip balm girl. If someone asks me
"What three things would you bring
if you were stranded on a deserted island
?".
One of the three things in my list would be a lip balm. I'm dead serious. I cannot live a day without applying lip balm at least 10 times a day. It's not really an addiction. It's just a habit I have gotten used to for years.
It all started when I was about 14 years old. I guess it's normal for teenagers at that age to start developing an interest in the beauty department. Dressing up, accessorizing and yes, makeup. I was definitely one of them!
I remembered my very first makeup product. It was a LipIce lip balm. I know, it wasn't even a makeup! But I was 14 and too young for lipsticks so a lip balm was the closest thing. The first time I bought my very own lip balm, I couldn't be happier. I felt like a grown up lady! The LipIce lip balm comes in a nice tube with yummy fruity flavor and leaves a cool tingling sensation on the lips. I know this sounds silly but I felt beautiful just wearing it. It was more than just a lip balm. I remembered the "magical" feeling it made me feel - taking out the tube of LipIce from my pocket, twisting it open, circling it on my lips in front of the mirror and smacking my lips. It felt all girly and feminine.
Since then I have never stopped wearing lip balm. I make it a habit to apply several times a day - after my shower, before and after eating, before going to bed and whenever I want to as I love the feeling of soft moisturized lips. It's funny tho, now that I am all grown up and "allowed" to wear lipsticks, I rarely ever wear one because... uhh well, I just prefer lip balms. Lots and lots of them.
I don't mind if I left my lipstick or lipgloss at home when I'm out but if it's my lip balm, it's either I go back home to get it, or buy a new one. I feel incomplete not wearing a lip balm! And LipIce has got to be the brand with the most fun and trendy lip balms with so many kinds to choose from - the LipIce Fruity, Lip Pot, Sheer Colour, Colour Gloss and Colour Lipbalm in various colours and flavours!
If you're a fan of LipIce, go "like" them at the
LipIce Facebook Fan Page
.
There's also a contest going on with cool prizes to be won:
1st prize:
1 x iPhone 3G
2nd prize:
1 x Toshiba Mini Notebook
3rd prize:
1 x iPod Touch
4th prize:
1 x Nintendo Wii
Consolation prize:
100 x RM100 LipIce Hamper
...and weekly prizes of 5 x RM100 cash!
Go check it out girls!
Labels: Advertorials, Beauty/Skincare, Nuffnang