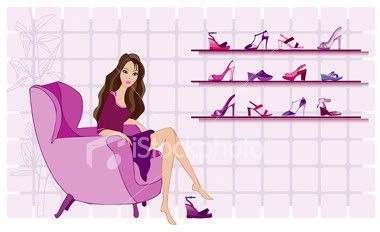 Monday, September 20, 2010
A few days before Raya, we decided to give Ayra a haircut. I actually like girls with long hair and want my girls to keep theirs that way but Ayra's hair was messy! Her hair wasn't that long (slightly past her shoulders) and it's straight at the top and wavy at the bottom - which I think is nice, but this girl doesn't like to have her hair combed/brushed so the bottom part got all tangled up and that made it even harder and painful to comb so she hated it even more!
A haircut seemed like the only solution.
We took her to
A Cut Above
at Mid Valley Megamall as they provide haircut services for kids. There are ride-on toys (or whatever you call them) and cartoon on TV so hair-cutting should be no problem, right?
Wrong!
Well Ayra was excited for the first few minutes... until the hairstylist came with a pair of scissors and a comb in her hands.
She cried like somebody was going to hurt her, holding onto her dad for dear life and refused to sit on the ride-on thingy. We kind of expected that anyway because Ayra is afraid of strangers (especially guys) so we already know how to handle it. Senang jer, kasi iPhone. Senyap terus! Things went quite smoothly after that. Phew!
I told the hairstylist to trim the bottom part just a little - sampai paras leher camtu, but she cut her hair so short sampai bawah telinga; a bob-style. I didn't like it at first but I thought to myself, alaa hair grows!
Ok so it's not so bad after all. In fact I think my girl looks chic in her new hairdo.
And most importantly kemas, easy to manage and no more tangles. I'm liking it!
Labels: Mommyhood and Baby