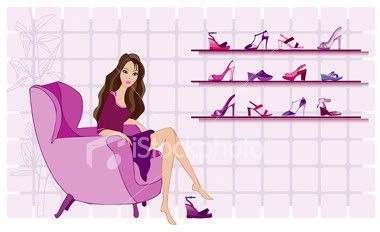 Monday, September 06, 2010
I started having menstrual-like cramps in the wee hours of a Saturday morning. Despite this being the second time, I was still a little unsure if I was in labor so I started to track the contractions using a contraction timer on my iPhone. Each contraction was about 3 minutes apart so I thought,
"This must be it. I'm in labor, yay!"
.
Then I remembered that I still haven't packed my hospital bag so I grabbed my small luggage and stuffed everything needed inside. I took out Ayra's diaper bag and packed her stuff too because she will be staying with my in-laws when I'm at the hospital. It only took me 15 minutes to finish packing for all 4 of us (including the baby!). And then I realized I haven't shaved my legs so I spent the next few minutes in the bathroom, shaving my legs and timing my contractions at the same time. I think it was around 5 in the morning. I must be crazy!
Since it was still too early in the morning and my contractions were still bearable, I decided to go to the hospital later and get some sleep first. But when I woke up, the contractions were gone! In fact I didn't feel the contractions at all during the day. I thought it was a false labor. Kecewa sedikit because I was so eager to meet my little one. But hubby sent Ayra to his parents' house anyway since it was the weekend.
The next day at around 1 am, I felt the contractions again. This time it was stronger and more intense than yesterday's. I was so sure it was true labor but still insisted to go to the hospital later during the day. So there I was laying on the bed, "savoring" the contractions while reciting surah Maryam. I managed to finish reciting it from where I last stopped - just in time!
By 8am, the contractions became stronger and stronger (yes I didn't sleep!). Hubby and I got ready. I had my second and third breakfasts in the car - first one was Herbalife shake at home, second one was Sausage McMuffin with Egg, lepas tu rasa macam tak cukup, pusing balik beli McD Hotcakes pulak. Heh, I just wanted to make sure I have enough energy to give birth because I didn't sleep, remember?
We arrived at the hospital at 10-ish am. I was taken to the labor room and the midwife started to do an internal examination to check whether I was in true labor. I was already 6cm dilated. She then monitored the baby's heart rate and everything was fine. I started reciting surah Yasin while waiting for the doctor.
7cm dilated. The midwife was pretty amazed by how "well" I seemed to be coping with the contractions. She still asked if I wanted an epidural tho just in case, and I politely said no. The doctor arrived, greeted me and went on with the internal examination. She said the baby had pooped inside so she had to break my water to speed things up.
And things did speed up right after that. Everything happened so fast, I couldn't believe it was really happening!
I was reciting Al-Mathurat when the super strong contractions came. Oooohhh the pain was indescribable! But reciting Al-Mathurat seemed to lessen the pain and took my mind off of it. After like 5 really
really
strong contractions, I suddenly felt macam nak tercirit so hubby called out the midwife. The doctor was kinda surprised it happened quicker than expected. And the next thing I know, I was pushing and pushing and pushing... and then the baby's head popped out. Phew, that was hard work! And my husband managed to record the whole process!
At 12.41 noon, my baby girl was born :)
Alhamdulillah, everything was normal. I can't believe I was in the labor room for only an hour plus (first time was almost 7 hours!). Berkat doa dalam bulan Ramadhan agaknya sebab saya tak putus-putus doa dipermudahkan proses bersalin and everything. Thank you Allah!
As for her name, tunggu dah register and betul-betul confirm la baru saya announce yer.
Labels: Mommyhood and Baby, Pregnancy