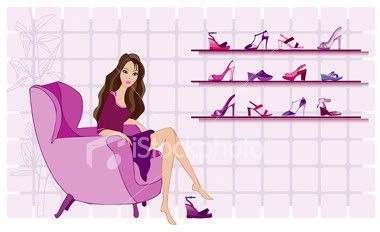 Saturday, August 28, 2010
If you've been following
my tweets
, you'd know how insanely addicted I was to red velvet cake during my last few weeks of pregnancy. It was one of the craziest pregnancy cravings I've ever had because I literally had to have it
every
day!
To be honest, cakes are not my most favorite type of dessert. I prefer something that is err...
not
cake - like puddings, custards, parfaits, mousse, trifles, tarts and the like. Cheesecake is a different story tho (I mean, who doesn't like cheesecakes right?!).
My addiction to red velvet cake started on one of our date nights where my husband took me to Upstairs Cafe in Subang for dinner (it's a nice place to hang out). Mind you, I had only tasted red velvet cake once and it was eons ago. I had totally forgotten how it tasted like so I decided to have it for dessert that night. And the rest is history....
So far I managed to try red velvet cakes and cupcakes at a few different places and I thought of doing a little bit of reviews here. I even labeled the cakes according to what I think of them! ;D
The Sweetest Red Velvet Cake @ California Pizza Kitchen (RM22)
I had high expectation for this one. Firstly because the cake is frosted with vanilla bean cream cheese and white chocolate curls which made it sound (and look) so scrumptious. And secondly because it's the most expensive among all that I've tried. But it was a tad disappointment. To me, at least. The cake is really moist and buttery soft but oh me oh my, I don't know if it's the cake
or
the combination of cream cheese and white chocolate,
or
maybe the cake and the frosting altogether, but they're just way too sweet for my liking. I love the food at CPK (especially their pizzas), but not this particular dessert. This is my least favorite red velvet cake of all that I've tried so far.
The Mediocre Red Velvet Cake @ Whisk (RM11.90)
Ahh... Whisk's Red Velvet Cake. A lot of people had been raving about this cake. I hate to say this because I like Whisk but I really don't like the cream cheese of this red velvet cake. I don't even know if the white icing thingy is really cream cheese because it didn't have that creamy cheesy taste to it. It tasted like a cross between hmm... buttercream and fondant icing maybe? Yes, it is so sweeet! And the icing is not as smooth as I was hoping for - there were like tiny traces of sugar that you can nibble on. I don't like that type of icing. Good thing it's only a thin layer on top. But the cake is quite nice tho - not too moist, not too dense and it's not overly red too. This cake is just so-so to me (I've yet to try the cupcake version).
The Prettiest Red Velvet Cupcake @ Delicious -RM6.90
This is hands down the prettiest looking red velvet cake! I love how it looks like a pretty blooming flower when the cupcake wrapper is opened like this:
And not only it's pretty to look at, it's also THE YUMMIEST! The cake is oh-so-velvety and it's not really that sweet. In fact this is the least sweet red velvet cake I've tried. It's just so yummy. And my God, the cream cheese... It's a thickly layered cream cheese with raspberry swirl and it's so smooth and creamy and fluffy, just the way I like it! Rasa macam gebu comel, if you know what I mean ;p. The size is just nice too. It's my favorite!
The Simplest Red Velvet Cupcake/cake @ Upstairs Cafe - RM4.50
I labeled it as "simple" because it really tastes simple - which is a good thing. The cake is nice; the sweetness is just right altho it is dangerously red in color!
Okay, maybe it's too red. But it's nice, really. I won't be craving for it otherwise. The cream cheese is nice too, all thick and creamy. And I love that it has chopped walnuts sprinkled on top. Yum! This is also my favorite. It is slightly sweeter than the one at Delicious, but with the right amount of sweetness a cake should be.
There's also a cake version of this (RM7), but I prefer the cupcake more because it's creamier.
Do let me know where else can I find red velvet cakes/cupcakes; I wanna give them all a try!
I wonder if it's okay to eat red velvet cake during confinement tho....

Labels: Food and Recipes