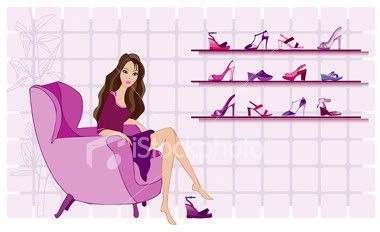 Tuesday, July 27, 2010
They say the hands (and neck) are the tell-tale sign of a person's age. If so, then how old does my hand tells you?
Please just say my hand looks more "pregnant" than old. ;p
But to be honest, the only skin I've been taking care of is my facial skin. The rest - hands, body, feet - is often neglected. It never occurred to me that facial skin is only a tiny percent from the overall skin that covers our body, yet a lot of women (especially me) seemed to care less about the "bigger" part of the skin. I guess the number one reason would be MALAS, kan? I mean, it's easier to take care of the face since it's only a small part of the skin. The only thing I put on my body is body wash. Of course it's not enough. That's like cleansing your face and not bothering to put on a moisturizer.
I'm glad I was invited to attend Vaseline Amazing Skin event at Villa Manja a few weeks ago because ever since that day, I've been religiously slathering Vaseline lotions (notice the plural) all over my body at least once a day. I want to make it a daily routine, just like my facial skincare. Somebody once told me that if you want to make something a habit, you have to do it everyday for 21 days straight. Lepas tu Insyaallah jadi habit.
Then came the most interesting part of the event which was the panel discussion on "Your Skin, Your Story, Your Life". Three panelists from different walks of life were brought together to discuss about the topic.
From their discussion, I realized how important it is to start caring for our skin as early as possible because we can't turn back time. As we get older, our skin changes and needs more moisturising to retain its elasticity. All you need is a good moisturiser that provides adequate hydration all day long.
Vaseline, a brand that is famous for its petroleum jelly, has been around for over a century. And now they have amazing skin care range designed to meet different skin care needs:
Total Moisture
- Ensures ten times more moisturization and protection that is customed for dry skin. This moisturizing lotion is equipped with Vitamin E, soy and oats to infuse sufficient moisture across all layers of skin.
Healthy White
- Contains yogurt serum and Vitamin B3 with triple sunscreen protection to replenish skin with a sheer burst of hydration, bringing out the healthy fairness and natural radiance of skin.
Intensive Rescue
- Contains Glycerin which instantly triples moisture and Occlusives, which helps to lock moisture in all day. This advanced formula specifically designed to provide prescription strength moisturisation to help heal dry skin.
Aloe Cool & Fresh
- Enriched with aloe vera and cucumber extract to deliver refreshing hydration. Its light formula ensures skin is smooth and silky while staying nourished. This is perfect for hot sunny days!
Of all 4 lotions, I noticed I would always reach out for either the Total Moisture or Intensive Rescue. Must be the extra moisturisation thing. I even apply the lotion on my belly because unlike my previous pregnancy, I am now so malas to buy specific oil/lotion for stretchmarks. Sometimes when the weather is too hot, I would apply the Aloe Cool & Fresh lotion. Love the scent!
The event ended with a little pampering session - 15 minutes neck and shoulder massage. Just what I needed!
Labels: Advertorials, Beauty/Skincare, Events/Activities, Nuffnang