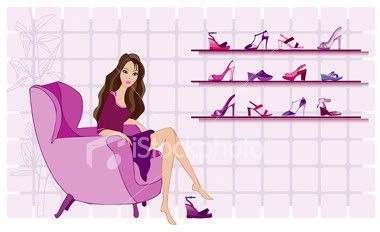 Monday, June 28, 2010
I'm telling you, looking after a toddler when you're heavily pregnant ain't easy - physically and emotionally, especially when a mini-meltdown occurs. Screaming, crying, merajuk, merengek... the list goes on. Sometimes I feel like my patience has reached its limit and I just wanted to scream, cry, merajuk and merengek as well!
Of course having a great husband helps - A LOT. I'm lucky that my husband is around when I need him. Whenever I am not in the best condition to deal with Ayra's tantrums - like when I'm sick or tired or even when pregnancy mood swings attacked, he will take over.
My husband will do everything from bathing to feeding and playing with her. He would even teach Ayra some pretty cool stuff that he thinks every girl should know.
and even how NOT to dress up.
And because of that, he makes a wonderful dad! Seriously I don't know what I would do without him.

Tell me ladies, doesn't your heart just melt when you see the two persons that you love the most bonding together?
We can't deny that a daddy's love is just as wonderful as a mummy's love; that's why there's Father's Day to celebrate all daddies in the world. And in conjunction with that, Anmum is having an "Anmum Salutes Dad" contest which will be running from 20th June to 17th July 2010. It's all about paying tribute to all dads this Father's Day and there are 24 fantastic daily gifts awaiting them! The prizes includes shopping vouchers from Nike, Adidas and MPH, wireless walkman, mini Hi-Fi set, grooming kit and digital frame!
However, this contest is only opened for Anmum Club members so if you're not yet a member, you can register on the website itself. Besides being eligible to enter the contest, an Anmum Club member can enjoy benefits such as attending events ranging from educational seminars to Lamaze and post-natal classes, loyalty programme and product redemption, participate in Anmum Club website forum, getting advice and information, and lots more.
Anyway if you'd like to enter the contest, here's how:
1) Log on to
www.anmum.com/my
.
2) Nominate a person - your husband, your dad, your grandpa, your uncle, or anyone just as long as he is a dad.
3) Browse the newly launched 'For Dad' section on anmum.com/my website to answer 3 simple questions.
4) Write a creative slogan in 15 words: "He makes a wonderful dad because ___________"
5) Once you have submitted your entry, tell your friends about the contest by sending the link to them.
Weekly winners will be announced via email and Anmum Club's Facebook fan Page on the following week. And then at the end of the contest, the best 3 slogans from the weekly winners for the entire campaign will win one of these 3 grand prizes:
- Sony Cinematic Gaming Experience
- 32" Samsung LED TV (Series 4)
- Nikon D5000 camera
By the way, I just realized I haven't wished this: Happy Father's Day to all dads in the world - especially my beloved husband and my dad!
Labels: Advertorials, Mommyhood and Baby, Nuffnang