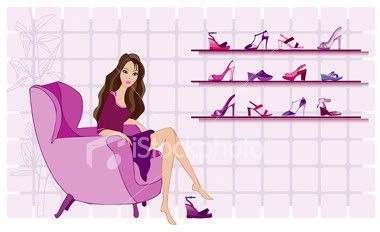 Monday, June 07, 2010
I get really excited when I shop for my girls' (ahh... notice the plural?) clothes. Like, really
really
excited. More excited than shopping for my own clothes. There are just too many cutesy little things that can make me go gaga... Like this one children's clothing website,
Gymboree.com
.
And I was even happier when I found out that Gymboree.com ships worldwide, including Malaysia. But the thing about shopping online from an international website is that, the shipping cost can cost a lot. And it doesn't seem so worth it if you want to buy just a few stuff from them. So I was wondering if anyone of you would like to join me shopping for some stuff here? If you don't own a credit card or you want to save on shipping cost just like I do, then come on! They are having sales and arghh everything is so CUTE! Boleh beli untuk Raya ker kan... hehe.

Some of the stuff that are too cute to pass up...
Dark blue butterfly dress:
$18.19
(was $32.75)
Polka dot dress:
$15.39
(was $32.75)
Flower belted dress:
$16.09
(was $34.75)
Citrus tiered scalloped top:
$15.93
(was $22.75)
Flower swing top:
$9.09
(was $22.75)
Floral capri pant:
$18.73
(was $26.75)
Purple embroedred flower capri pant:
$13.29
(was $29.75)
Tulip crop pant:
$13.29
(was $29.75)
Purple flower flip flop:
$6.29
(was $14.75)
Floral flip flop:
$10.33
(was $34.75)
Pink ice-cream sandal:
$10.49
(was $24.75)
And aren't these lunchboxes the cutest thing ever? I think I'm gonna get one!


Of course there are cute cheeky stuff for boys too!
Sea turtle flip flop:

$7.69

(was $14.75)

Skate monkey flip flop:

$6.29

(was $14.75)

Shark flip flop:

$10.33

(was $14.75)

Slip-on crib sneakers:

$10.84

(was $19.75)

There are loads more! Go feast your eyes now at

www.gymboree.com

.

If you're interested to purchase anything from the website, just drop me an email at

iza_mirilyea@yahoo.com

with the following details (besides your name and contact number of course)

Item:

Link of the item:

Quantity:

Size/color:

(if applies)

Since the sale is for a limited time only and I don't know when it actually ends, please email your orders

by

12 noon on Wednesday, 9th June 2010

.

I will email you the total amount plus the shipping cost once I get everyone's orders (my conversion rate USD$1 = RM3.35). Full payments are expected to be received by 12 noon on Friday, 11th June 2010 so that I can place the orders right away. And yes, SERIOUS and NON-FUSSY BUYERS only please!

Just for your info, the shipping cost are calculated based on total purchase amount:
I'm gonna opt for the Express Delivery by the way, which is via Fed Ex International Priority service since there's only a slight difference with the Standard Delivery. According to Gymboree Customer Service, items shipped via Express Delivery are typically delivered within 5 business days. I like fast shipment! Don't you? :D
So let say, there are 5 buyers including yours truly and our total purchase amount is $200, each one of us only needs to pay $9 for shipping (no matter how many items you purchased). The more buyers, the cheaper the shipping cost would be, so c'mon ladies!
UPDATE:
Due to overwhelming responses, I have to close orders now.
To those yang tak sempat order, next time yea! Sorry ladies...
Labels: Sales and Shopping