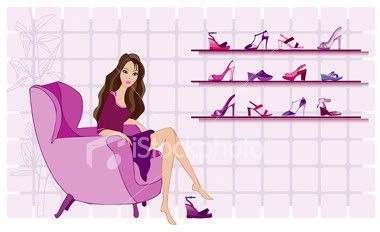 Thursday, May 06, 2010
Protection begins from the womb
(This is a 48-hour sticky post, scroll down for updates!)
Parenthood changes everything, from the moment you find that two lines on the pregnancy test and beyond. It's an exciting and adventurous journey that stays on for the rest of your life.
They say when you become a parent, your life will never be the same again. I guess it's true. I never knew nothing could be more important than my children (the little baby in my belly counts too!) and I find myself changing my needs and priorities for them. Like, I've become a morning person. I also become a light sleeper. I no longer need an alarm clock because just the slightest sound of my baby wakes me up immediately. And yeah, bodily functions are no longer repulsive. I never knew I would be so pleased to see my baby's poop after being MIA for days! I guess it's just normal and comes naturally when you're a parent, no?
But on top of that all, the health and well being of your family is the most important thing and every parent wants to provide the best care and protection possible, even before birth. Pregnancy is a beautiful and miracle moment, but it's also a crucial time as protection begins from the womb.
In case you haven't heard, Prudential just recently launched
PRU
my child
. It's the first in Malaysia that covers both mommy and baby during pregnancy and infancy!
The other day, a few mom bloggers including yours truly got the chance to attend a Prudential event at Fit For 2, Bangsar Village 2. It's a nice and cozy place for moms and kids!
The event started off with lunch and followed by a talk on
PRU
my child
by Mr. Heng Zee Weng, the Chief Product and Marketing Officer of Prudential Assurance, and a video presentation.
Now a little bit info about
PRU
my child
.
It is the first child insurance plan in Malaysia that provides coverage that begins even before your baby is born. The benefits include:
Pre-birth protection - from foetus to adulthood
Secure education fund - guaranteed payouts for higher studies
Health protection - coverage for specific child illnesses
Parent protection - protect your child by protecting yourself.
This plan is suitable for pregnant mothers as early as 18 weeks of pregnancy, or parents whose child is between 1-18 years old on his/her next birthday.
PRU
my child
offers Pregnancy Care Benefit and Child Care Benefit which includes pregnancy complications (eclampsia, abruptio placentae, amniotic fluid embolism), death of foetus, baby and mother, ICU/HDU for premature birth, incubation of newborn baby and hospitalization of child due to congenital conditions. As a pregnant mom, I can't help feeling worried and thinking about the "what if", so this plan gives me a peace of mind when it comes to my unborn baby during the crucial pregnancy and also infancy periods.
Besides that, it also provides parents like me a means to build an education fund for my child. With rising educational costs, it's never too soon to plan for our kids' future now. In fact, the earlier the better and the right education fund with guaranteed payouts and higher potential returns will help to ensure a bright future for your child. It is after all, what every parent wants for their child and this is a great plan especially for pregnant mothers like me as it offers a complete protection for every stage of your child's life. In other words, it's a protection from the womb to the tomb! Who doesn't want that? I know I do!
Log on to
www.prudential.com.my
to find out more about
PRU
my child
.
Anyways, here are some pics with some of the bloggers...
Shila Shower
. She's pregnant too!
The ever-so-red mummy -
RedMummy
!
And Fiza from
Little Kittle
.
She's so tall and slim, I feel so short and fat standing beside her! I need my heeeeelsss!!!
MC of the day, Era. She has been reading my blog ever since I got married
(or was it before that?)




Labels: Advertorials, Mommyhood and Baby