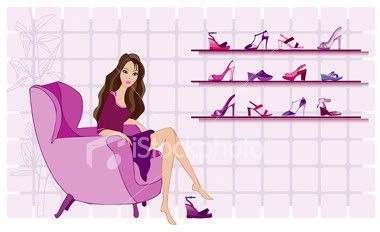 Wednesday, May 26, 2010
There was a time when Acai Berry suddenly become so popular, like really mad crazy - I think it was after being featured on Oprah show or something (I didn't watch that particular episode by the way). Every time when I went online on my Yahoo Messenger, I would get lots of spam messages about acai berry weight loss thingy which got
really
annoying! There's just so much hype about it and I wasn't the least bit interested. In fact I got really fed up that I decided not to get connected to YM whenever I'm online like I used to because that's the only way to get rid of those spams! (yes well, that kinda explains my "YM disappearance").
Then last year during Hari Raya I had my very first encounter with acai berry, in the form of a juice. We were visiting my dad's cousin and after having lunch, the wife was telling us about this "special juice" that they have been consuming. She took out a bottle from the fridge and gave each of us a taste (one tablespoon each, to be exact). My first thought, it tasted somewhat like Ribena, but a little thicker and not as sweet. It was kinda sour-ish (which I like) and is so yummy!
Mind you, I was attracted to the pretty bottle. I want one! It would be nice to have it in my fridge. And that was when I saw "acai berry" in the ingredient and went like
"so this is the ever-so-famous acai berry!"
. It wasn't a weight loss supplement as I thought, at least the one that we tried is not. It's actually a health supplement. And the name is
MonaVie
. Unfortunately, I was told that they bought the MonaVie from Singapore because it wasn't available in Malaysia at that time.
Fast-forward to end of last year, 2009. We managed to track down MonaVie from my father-in-law (who knew it from his friend) and we have been religiously consuming it every day until now. That's almost half a year. Just like my dad's cousin, the MonaVie supplies that we got were from Singapore too, until recently when MonaVie finally launched in Malaysia.
MonaVie is a blend of 19 fruits and its key ingredient is acai berry. It's highly packed with antioxidant (10x more than red grapes!), can increase energy, boost immune system, combat premature aging and reduce inflammation. The thing I love most about MonaVie juice besides the yumminess is that, 1 serving (30ml to 60ml) is the equivalent of about 3 servings of fruits and veggies! And it's recommended to drink only twice a day. Of course I drink more than that because I couldn't get enough of it (just so you know, I'm a sucker for yummy fruity drinks)! Even Ayra likes it.
Now I don't know if there's any difference or changes that I experienced after drinking MonaVie because the thing about health supplement is, you don't get the result right away especially if you're in a good health condition. It's not like losing weight - like losing 1 kg after consuming Herbalife shake for 3 days or whatnot. It's like an investment for future health. You know, like vitamins.
But I think people have started to notice how "flawless" my skin has become. At first I wasn't aware of it; I thought it was just pregnancy hormones or something. But then I remembered I started drinking MonaVie at around the same time when I first found out I was pregnant so my flawless-ness could also be because of MonaVie. And I get compliments from my family, my friends, even strangers (makeup sales assistants mostly) like never before. Some of them asked what skincare product I'm using but I wasn't sure what to tell them because I have a few cleansers, toners and moisturizers from various brands, and believe me, saya selang-selang pakai ikut mood - like hari ni nak pakai cleanser Hada Labo. Then 3 days later, tiba-tiba rasa nak pakai Shu Uemura. Then a week later nak pakai L'Oreal pulak. And sometimes when I'm too lazy, I just use water! ;p It's like that one, no kidding (I know it's not good!)
But one thing I know, MonaVie is really good! Sedap giler, tolong laa...
Labels: Health