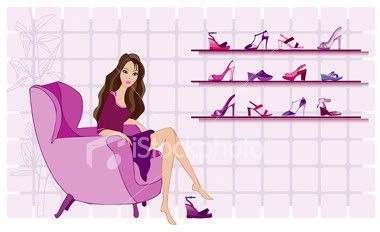 Saturday, May 15, 2010
The other day, I came back home with the cutest pair of shoes from Martina Pink. It's purple patent leather with bows and floral lining, and it just screams cuteness!
I pranced happily around the house in my new shiny shoes like I always did while Ayra looked at me with much interest. She couldn't take her eyes off the shoes. I guess it must be the bright purple color. She even wanted to try them herself!
It's only a 3-inch heel, so I thought why not.
I can't believe she could actually walk in them, even though it was just a few tiny steps!
Labels: Shoes