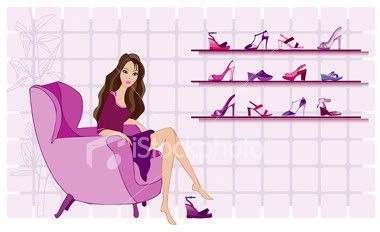 Tuesday, May 04, 2010
Find Your Fragrance Personality
Do you notice of all the perfumes you have, you find yourself reaching for the same bottle (or two) every time you want to use it?
I do. I have about 20 perfumes from various brands but the ones that I always reach out for are JLo Still and Burberry Brit. The rest - well, they act more like perhiasan! We usually tend to buy perfumes because of the bottle or the brand or the interesting promotion or recommended by a friend or even sebab termakan pujuk rayu sales assistant, no?
It's important to choose a perfume that suits you perfectly. And how do you choose it? By finding your perfume personality.
There's a campaign going on at Parkson Pavilion - the ASCENT Find Your Perfume Personality. I got the chance to attend the launching of the event with my sister last Thursday and I must say it's really interesting!

This campaign is actually the first in Malaysia. We get to find out our perfume personality via an iPod application by choosing the images and music that are the most appealing to us.


There are 3 types of perfume personality: Casual, Sophisticated and Seductive/sexy. Mine falls under sophisticated and casual, and here's what it says about me:
I was then given 4 strips of different perfume testers (without knowing the brands) - 2 sophisticated perfumes and 2 casual perfumes. I like one from each category, but decided that I prefer the one from the casual scent more.
Guess which perfume is that?
DKNY Be Delicious Fresh Blossom! :) It's not suprising tho; I've always have a thing for floral-scented perfumes (Wani got Sean Paul Unforgivable Woman btw).
Nicholas from Nuffnang was also there.
Yes, this thing is not only for girls. Guys also wear perfumes what...
See those two candy-like perfume bottles that we're holding in the pic? Those are the new limited edition of DKNY Be Delicious perfumes. The purple one is Juicy Berry Candy Apple and the red one is Ripe Raspberry Candy Apple (there's also another one in green) and OMG I'm in love with the purple one! No not because of the bottle, but because the scent is niceee. And apparently it falls under the sophisticated category so it suits my personality. Must get it.
If you wanna find out your perfume personality, just head to Level 3 Parkson Pavilion (at the shoe department entrance, just outside Tangs). The event ends tomorrow (5th May) so hurry!
Labels: Beauty/Skincare, Events/Activities