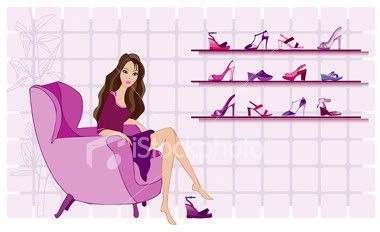 Friday, April 23, 2010
I'm not really into music. I mean, I do enjoy the occasional dose of music when I "just happened" to listen to them, like when I'm in the car or at an event or the mall, etc. But that's just it. I never bothered to look for the lyrics or the song name, even if it's a song I like. You will never see me plugging my ears with earphones or turning on the radio or play the music on CD. Heck, I don't even have any songs on my laptop and iPhone! I'm just... well, I guess I can live without (that much) music.
I used to be a "kipas-susah-nak-mati" (die-hard fan) of Backstreet Boys when I was a teenager. I loved N Sync and Westlife and Britney too. Come to think of it, I think I still err... like them. Or at least their songs (go on, laugh at me). But I do notice my interest in music has slowed down.
Anyways, I got an invitation to Lewis Pragasam's Asia Beat showcase at Petronas Philharmonic Hall from Nuffnang.
I have never heard of Lewis Pragasam before nor did I know what the showcase was all about, but decided to attend it because I've never been to Philharmonic Hall before. And honestly, I wasn't expecting to enjoy the show. But boy was I wrong!
There were performances by Natasha Patamapongs (Thailand), Zainal Abidin, Tengku Ryo (Indonesia), Caprice and John 'Kaizan Neptune. My favorite performance was by Tengku Ryo. He played the violin and my God he was just so good (I've always wanted to play the piano and violin when I was a kid)! He performed 3 songs I think, and all of them were inspired by his ancient culture - Irish, Scottish, Arabic, etc. It was SO interesting, especially the tango + zapin. Can you imagine how tango and zapin music sounds like when they're combined together? Best giler!
Zainal Abidin's perfomance was good too. Suara dia best. And I actually like the performance by Caprice and the gang! Sumpah comel giler with their dance moves and everything. Kind of reminded me of my brother. I was actually smiling throughout their performance like a silly girl! ;p And I was happy that I actually enjoyed myself that night.
By the way,
Redmummy
(and her husband), Timothy (Nuffnang's big boss) and
Audrey
(his girlfriend) were there too.
Pic taken from
Audrey
's phone
Oh, that reminds me...
Something quite funny happened before the show started. The dress code is smart casual so I thought wearing jeans and a jacket is considered as one, no? Well apparently, not for Philharmonic. All the 3 guys were wearing jeans so they had no choice but to change into slacks! (which were provided by them). Timothy couldn't find one that fits him so he and Audrey couldn't join us.
Pic courtesy of
Redmummy
. I forgot to bring my camera!
The slack was a bit tight for my hubby, tapi dia belasah saja. It was a mismatched outfit! Tak faham kenapa mereka sungguh gembira memakai seluar tak cantik! (oh, except for Timothy. Sirman punya not bad jugak)
I wore a purple top from Forever21, Zara cropped satin jacket and a (dark blue) jeans. Yes, jeans!
But thank God tak kena tukar seluar!
Labels: Events/Activities, Nuffnang