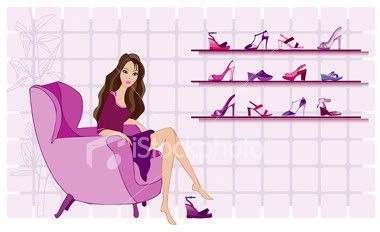 Monday, March 29, 2010
There are two things I would bring when I go grocery shopping (besides my purse, that is).
My shopping list
And reusable shopping bags!
Well I don't usually bring all of them. I have four - I keep one at home, one in my bag and another two in the car. These stylish eco-chic bags are made from hard-working fabric that can hold up to 20-23kg each and big enough to hold the contents of 2-3 grocery plastic bags! And they are very
very
lightweight. They fold up small and hardly take place inside your bag!
Usually one or two reusable bags is enough for my grocery shopping, depending on the items I wanna buy (kalau ada bahan basah dan kering, I use two reusable bags to separate them).
This is me carrying a
Flower Grey
Baggu bag. I have about 20 grocery items in it and there's still some space to put more stuff. Isn't that awesome? I don't have to carry like 6 plastic bags because everything is in one bag!
I also have another Baggu Bag in
Chevron Persimmon
, and two Envirosax bags from the kids series:
Marshmallow
and
Rusty
. They are the cutest!
Nobody knows I have chilies, ikan bilis, daun kesum (or "daun kalsom" as my husband calls it), udang kering, onions, oats and whatnot inside that pretty bag, unless if they take a peek inside! But most importantly, I'm doing my part in saving the environment by using eco-friendly reusable bags. Did you know that the average family uses 1000 plastic bags
every
year? And how many families are there in Malaysia alone? Exactly. I'm sure you all know that plastic bags are not biodegradable, that it takes 1000 years to decompose just ONE plastic bag, and that they break down into tiny toxic pieces that pollute soil and water and harm the wildlife.
The thing I like the most about these reusable bags is that they are so practical, you can use them for just about anything, not just for groceries! They come in handy when you go traveling, especially with a baby or small kids because you can use these bags to stuff their things that don't fit in your luggage like toys, blankets, feeding accessories, etc.
Inside the pink Marshmallow Envirosax bag is an Avent sterilizer (yes I bring sterilizer when I travel!), 6 baby bottles and a small can of formula milk. I can't remember what I put inside the Chevron Persimmon Baggu bag tho, but they are all Ayra's stuff. The reusable bags can also be used to put your dirty laundry - no need to use the hotel's laundry (plastic) bags anymore!
These bags are available at
TheLilCaliph.com
and they have 3 types of eco-friendly reusable bags that comes in every color of the rainbow:
1) Baggu - Comes in 3 sizes (small: RM29, medium: RM36, big: RM49)
2) Envirosax: RM24.90 (limited US edition: RM29.90)
3) Flip And Tumble: RM36
Exclusive for ThePinkStilettos' readers: Get 15% discount and free shipping when you purchase above RM120 on any reusable bags from
TheLilCaliph.com
! Just enter promo code:
PinkStilettos-15
at checkout.
Labels: Advertorials, Bags