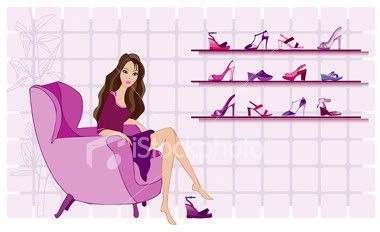 Wednesday, March 10, 2010
How I almost fainted making crepes for breakfast
I never cooked anything for breakfast before. My husband and I have Herbalife shake (almost) every morning and it makes my life easier as I don't have to wake up extra early just to prepare breakfast because it only takes 2 minutes to make the shakes.
But last night I realized we were running out of Herbalife Formula 1 (only a few scoops left), so I decided to spoil ourselves and make crepes for breakfast instead. So this morning despite having a little headache, I woke up extra early and went to the kitchen. I had a slice of wholemeal bread before I started cooking even though I was really starving (and wanted more), but I wanted the crepes to be ready before my husband wakes up.
Everything was okay until I started to prepare the fillings for the crepes. I just used a blender to whip the cream because using a cake mixer is so much of a hassle (I was in a hurry, remember?) and then all of a sudden my head was spinning, I was shaking, my vision was a blurry and I was too weak, I could pass out anytime. I stopped and quickly lie down on my bed. 5 minutes later, I went back to the kitchen to continue whipping the cream but I was still so dizzy and weak. I had to stop every once in a while and lie down that the whole process of crepe-making took almost 2 hours! I bet it was because of my empty stomach because this has never happened before.
Anyways, here's a basic crepe recipe I found on the internet. Don't worry, it's really easy and won't take 2 hours to make!
120g flour (sifted)
240ml milk
2 eggs
1 tbsp melted butter
1/2 tsp vanilla essence
A pinch of salt
Vegetable oil
In a large bowl, mix the salt and the flour. Make a well (atau dalam BM, buat perigi. LOL) and pour the eggs, like this.
Give it a good stir. While stirring, slowly pour in the milk. Then add the melted butter and stir again. The batter should be thin and slightly runny.
Heat the frying pan. Using a paper towel, wipe the pan evenly with vegetable oil.
Pour in the batter using a small ladle and quickly move the pan around so that it covers the whole surface evenly. Cook for about 1-2 minutes, then flip on the other side and cook for another minute. I managed to get 6 1/2 crepes by the way, just enough to feed 2 1/2 people (the half is Ayra, in case you're wondering)!
The fillings for the crepe can be anything! Sweet or savory. You can eat it with your favorite jam, honey, maple syrup, chocolate spread, cream, slices of banana, kiwi, peaches, strawberries, topped with icing sugar, nuts, ice-cream, whipped cream, whatever your heart desires. The sky is the limit.
I made Chocolate Banana crepe for breakfast today. Just spread some Nutella, susun slices of bananas in the middle, fold the crepe, and add a scoop of ice-cream on top if you want.
Chocolate Banana Crepe
I also made one small crepe for my little girl. A bit of chocolate won't hurt, no? She only ate a quarter of it anyway. I tried to cut the crepe into the shape of a teddy bear's face and put slices of bananas for the eyes and nose, and whipped cream (yang tak jadi sebab banyak kali stop blending) for the mouth and this is how it turned out.



Ugly teddy crepe, made by a pregnant mommy who almost fainted ;p
My husband woke up and went straight to the kitchen and saw this ugly teddy crepe on the kitchen counter and he just stared blankly at it for a few minutes. It made me feel uneasy so I said,
"I know it's ugly, please stop staring at it. It's for Ayra anyway"
. He just chuckled. Well I'm sure my teddy crepe would look a lot better if I was feeling well!
After breakfast I was still feeling weak. I lie down on my bed for a good 30 minutes and later was up on my feet to prepare savory crepes for lunch! (I was feeling a lot better then).
These savory crepes are filled with lettuce, beef breakfast strips (which you can get from any supermarket), sauteed shiitake mushroom (with olive oil, black pepper and a bit of salt), mayonnaise and chili sauce. Place them in the frying pan over low heat to warm them a little.
And serve. Yum!
Labels: Food and Recipes