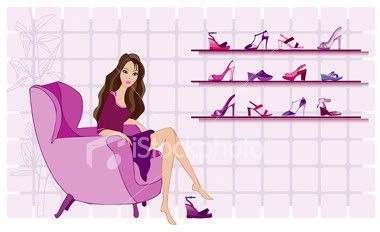 Wednesday, February 24, 2010
How often do you update your makeup collection?
As for me - almost never! Ok, I'm just kidding.
I used to be a makeup hoarder - I have at least 5 foundations, 5 mascaras, tons of lipsticks and lipgloss, etc in my collection. But they all ended up being thrown away, and most of the time hardly ever used.
As I grew older (and learned the stuff that I need to achieve the look I want), I've become a practical person when it comes to makeup (if I may say so myself). I don't own a lot of makeup like I used to because I only buy them when the current ones I'm using are almost finished, which is like once in every 2 years? And I would only buy makeup that I know I'm gonna use sampai habis, which explains my humble collection of makeup.
My makeup must-have:
1) Brush set (Too Faced) and face brush (Bobbi Brown)
2) 2 foundations - light coverage for everyday use (Stila) and medium-to-full coverage for events/special occasions (Chanel)
3) 1 or 2 eyeshadow palettes. I can live with only brownish color palette (Chanel).
Love the brown, beige and coral (which looks more like rose gold).
I (almost) never use the light green tho.
4) 2 eyeliners - pencil (Chanel) and gel-type (Stila)
5) 1 concealer (Bobbi Brown)
6) 3 lipsticks - pinkish (Chanel), nude-ish (MAC), and brownish (Make Up Store)
7) 2 lipgloss - pinkish (Chanel) and brownish (Soap & Glory)
8) 2 powders - loose powder (I've been using Johnson's baby powder) and compact powder (Bloom)
9) 1 blusher (Smashbox)
10) 2 mascaras - waterproof (Maybelline) and non-waterproof (Lancome)
Other than what's listed above will be a total waste.
It took me almost 2 years to finish them up (foundations especially). I know you should not use and keep makeup that's longer than a year - 6 months for foundations and less than that for mascaras - but but... I rarely use them so it's ok, right? Ok maybe not.
But don't worry, I've already bought 2 new foundations, a loose powder and an eyeliner just recently. Yang lain-lain belum sampai tempoh membeli ;p
Labels: Beauty/Skincare