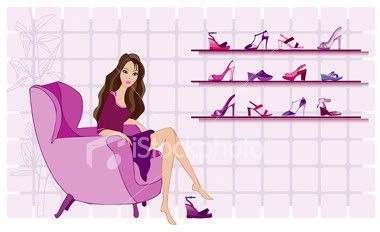 Monday, January 18, 2010
(This is a 48-hour sticky post, scroll down for updates!)


You know, my favorite TV channels are E!, Travel & Living and Asian Food Channel, but I watch
Playhouse Disney
more than those three. In fact I know all the cartoons, the songs, the characters, you name it. That's what happens when you have a kid.
My little girl doesn't demand that she wants to watch TV, but whenever I'm busy with work (whether in front of the laptop or in the kitchen) I would turn on Playhouse Disney to entertain her while she's playing. She's not really fixated to it - she will only watch it for a few minutes then move around and play with her toys - but when there's music, she will move her body and dance to it. Some of her favorites are the songs in Handy Manny, like Hop Up Jump In and We Work Together. They're catchy; even I sometimes find myself humming those songs!
Speaking of Handy Manny, did you know that the voice of Manny is actually Wilmer Valderrama - as in the actor of That '70s Show? I told my husband when I first found out about it (he's a big fan of That '70s Show) and he was like
"No way!"
. I know right! Macam tak percaya jer. If you watch Handy Manny, you know what I mean.
Anyways, there will be Handy Manny Season 3 soon and to celebrate the launch of it, Playhouse Disney is bringing an entire week of Handy Mandy goodness. One of them is the premiere of Handy Manny Motorcycle Adventure on Friday, 22nd January at 10am.
Five mommies including yours truly get to watch it, a few Fridays ago. In this 1-hour show, Manny and his tools - Stretch, Dusty, Felipe, Turner, Squeeze, Rusty, Pat and Flicker - head for a road trip to Manny's family reunion on his motorcycle. They stopped at a gas station, and Pat, Squeeze and Flicker went inside a tool truck to check if Pat's family members were in there. That was when they were separated from the rest as the truck headed for a large hardware store outside of town.
Manny realized that some of his tools went missing, so he raced to catch up with the big truck. They came across several obstacles, which Manny managed to fix with the help of his tools. Finally he found Pat, Squeeze and Flicker, so they continued their journey to Manny's family reunion and Pat realized that he actually have a special family all along.
Just like any Handy Manny episodes, this Handy Mandy Motorcycle Adventure is filled with lessons about manners, safety and helping others. Definitely a great cartoon for your kids! Catch the premiere of Handy Manny Motorcycle Adventure on
Playhouse Disney
on Friday, January 22nd at 10am!
Labels: Advertorials