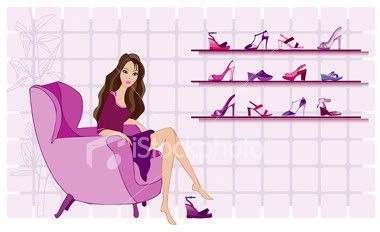 Monday, January 25, 2010
A few weeks ago I had the chance to meet a very successful woman, Kak Hisma. She shared her story over lunch, and I was surprised when she told me that she used to be a factory worker, before working as a Maxis operator. I was like, whoa really? Who would have thought that!
She also told me that she used to be an air stewardess with an income of less than RM5k a month. Then she got married and wanted to quit her job. I mean, of course - you can't be an air-stewardess forever, can you? And she was tired of kerja makan gaji. That was when she met with the golden opportunity. Her friend, who is now her upline, approached Kak Hisma to join the unit trust business. Seeing her friend who was already very successful at that time made Kak Hisma jumped at the chance right away. And that decision of hers has completely changed her life. She worked really hard and was willing to learn and in just 2 1/2 years, she was the Group Agency Manager. Her success story is really an eye-opener. One will need to be a teachable person, willing to learn and hunger for money to be like her.
Kak Hisma is now the leader of
Atrium Group
, a unit trust agency based in Bangsar, Kuala Lumpur. She received a lot of awards and recognitions - in 2007, she was the Champion for Mutual Fund Agent Category, 10th Runner Up for Personal Sales Category, 1st Runner Up for Top Personal Sales Bangsar Branch and Million Dollar Producers. In 2008, she won the 2nd Runner Up Top Personal Sales Bangsar Branch and also Million Dollar Producers. Then last year in 2009, she was the Champion for Agency Manager Category.
.
Unit trust is the fastest way to achieve financial freedom and it's a great way to earn unlimited income as there are 5 level of incomes. Kak Hisma herself earns up to 6-figure income - I saw her income statement with my very own eyes! She is a living proof that anything is possible. If Coach was once a hardly affordable brand for her, now she can afford just about anything she wants - Gucci, Louis Vuitton, Chanel, even luxury cars and houses.
Another great thing - travel for free! Once you achieved a specific target, the company will give you free vacation every year. How cool is that? Anyone can be like her. And now she wants to help you achieve your financial freedom. It's a job opportunity for everybody! All it takes is just an SPM qualification and you need to be energetic as you will be approaching people.
Visit Kak Hisma's blog at
http://atriumconsultants.blogspot.com
. She can be contacted directly at hismazaitul@yahoo.com.my or 014-3240774.
Labels: Advertorials