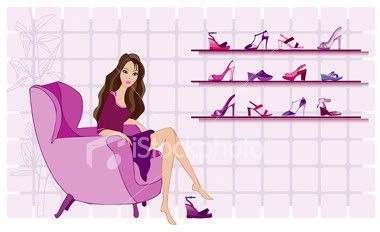 Wednesday, December 16, 2009
(This is a 48-hour sticky post, scroll down for updates!)


I can't remember how many brands of skincare products I've used to date. I've used various brands, from drugstore to department store and everything in between - I've tried almost all of them. I guess that makes me a skincare junkie. Some of them work wonders, some just worsen my skin.
I thought of giving SK-II a chance so I grabbed the opportunity to attend SK-II mini event at Isetan KLCC along with 4 other bloggers some days ago. The mini event is basically a get-to-know their products session as well as doing skin analysis and consultation - which is just perfect bcoz I wanted to find out why my skin would react differently to different products. I want some explanation - I just had to know!
I've done skin analysis a couple of times before, but never did one that is so in-depth like at SK-II. I can't remember how long it took, but I think it was more than half an hour. It was so detailed that it covers everything about the skin, section by section - skin tone, moisture, sebum, wrinkle, keratin, etc etc.
I thought I knew my skin well, but boy was I wrong! I've been wanting to get rid of the shine on my T-zone, but it's actually my U-zone that should be a concern. FYI, the most important and basic thing about your skin is the moisture level, even the oiliest skin. According to the beautician, I have a good skin - my overall skin moisture is good; a little bit of shine is okay since we're living in a hot and humid climate.
But I'm starting to have wrinkles - especially my eye area. Yikes!
Next came the product trial session.
The beautician applied some of the products on my hand, and explained the right way of doing it. I was like, no wonder dulu muka jadi teruk. Wanna know what I did wrong? All of them! You see, I always cleanse my face thoroughly with a cleanser for a few minutes - I feel like the longer I cleanse my face, the cleaner it gets. I love foaming cleanser so I like to squeeze it a lot to get a foamy lather. But when it comes to toner, saya amat kedekut. I just use like the size of a 10-cent coin and repeatedly wipe the whole face at least 2 times. As for SK-II Facial Treatment Essence, I didn't use a cotton but instead I poured a little on my palm and pat my face. But now I know the right way of doing it! In fact, I learned a lot of skincare tips from this mini event.
We were all given a trial set of SK-II products which includes Facial Treatment Cleanser, Facial Treatment Clear Lotion and Facial Treatment Essence.
Here are some of the skincare tips that I can remember:
1) Always conduct a simple patch test when trying on a new product (especially if you have sensitive skin). Apply the product on the inner arm first, just a few inches from your armpit, for 3 days. If nothing happens, then do a patch test at the back of your ear for the next 3 days. The skin around that area is near to your facial skin so it's about the same. If nothing happens, then the product is generally safe to be used (I didn't do a patch test on my inner arm tho bcoz it'd take a total of 6 days to finally be able to use it - I can't wait that long so I only did the patch test at the back of my ear).
2) It's important to do double cleansing: first with makeup remover, then followed with a cleanser. It doesn't matter whether or not you have your makeup on bcoz our skin is still contaminated with dirt, oil and whatnot so remove them first with a makeup remover (I was told water-based is the best).
3) You only need a pea-sized of SK-II Facial Treatment Cleanser, lather it in your palm with a little bit of water and cleanse your face no longer than 30 seconds!
4) When using any toner, make sure you really soak the cotton (jangan jadi kedekut macam saya dulu ;p) bcoz cotton that is slightly dry is harsh to the skin. Start wiping at your T-zone, then U-zone and then your neck.
Never
repeat the whole process! Satu round cukuppp. If you feel a slight tingling sensation, next time run a little water on the cotton after soaking it with the toner to like, dilute it.
5) The Facial Treatment Essence or also known as "Miracle Water" is like the star product of SK-II. I was told by the beautician that the essence contains all the nutrients that your skin needs and it helps to maintain the skin's natural renewal cycle (which is like every 28 days).
You have to really soak the cotton with the essence as well and dab it onto your skin repeatedly all over your face to ensure it is well-absorbed into the skin. It's probably the only essence you can apply even on your eye and lip areas.
Speaking of which, you can even use it like an eye mask after dabbing it onto your skin. Using the very same cotton that you've used earlier with the Facial Treatment Essence, peel the layer into half like this...
And put them on your eyes for 5 minutes. It's cooling and so relaxing! I always fall asleep when doing this (and bila bangun terkejut sebab bukak mata jer nampak muka my husband tengah tengok dalam kepelikan ;p)
6) After the essence, follow with your moisturizer. It would be better if you use a special night cream for night time but if you don't have one, you can still use your normal moisturizer but double the amount, especially on your U-zone bcoz skin does its repair at night time.
It has been more than 3 days since I started using SK-II, and so far my skin seems alright!
Anyways... some photos with the bloggers at the mini event.
Labels: Advertorials, Beauty/Skincare, Nuffnang