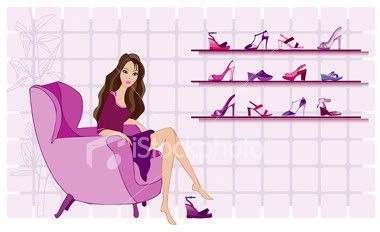 Thursday, September 03, 2009
One of my blogniversary resolutions is "updating my blog on a daily basis" yet my blog is 5 days overdue! Sorry. I'm in such a sluggish mode lately. And on top of that, my laptop has been making this weird buzzing sound which irritates me but come to think of it, I should be the one to be blamed bcoz I clumsily dropped the poor fella the other day - woopsy!
So anyways as you all know, I was at the Parenthood Expo all three days, helping
TheLilCaliph.com
at their booth. The booth can be considered as a "mini shop". Seronok! Before this I only get to browse their stuff online at
TheLilCaliph.com
, so you can imagine how tempting it was just to be at their "mini shop", surrounded by all those interesting baby stuff. I found myself checking out almost every item on display, sampaikan at first one of Molina's assistants thought I was a customer! ;p
Since it's H1N1 season and everything, there was a body temperature screening for each and every person who entered the exhibition centre, including babies and kids.
Most of the items were on sale, and among them were Zoobies (15%) and Hotslings (20%)!
There was a babywearing contest on Saturday, so Wani and I helped preparing the goodie bags for each participant. As I mentioned in my previous entry, there were 2 babywearing categories which are Mei Tai/SSC and pouch sling. Seronok tengok kerenah babies on stage - some moms even had to kejar their babies as they crawled excitedly away from their moms. So cute!
The Hotslings that were being worn in the babywearing contest were new and provided by
TheLilCaliph.com
and right after that, they were sold for only RM100 each. What a bargain! Too bad there was only one size 1 and I was too late to grab it!
Anyway, I met a few of my blog readers - or shall I say
our
blog readers bcoz mostly yang baca my blog, baca blog Wani jugak and vice versa (kan?).
This pink Marshmallow Envirosax bag was the last one so I quickly asked Molina to reserve it for me before someone else grabbed it. It's cute, no? I'm planning to make it a bag to put Ayra's stuff (toys, dirty clothes, etc) when we go traveling or even when we go shopping for her stuff.
SNUGGbaby
was also at
TheLilCaliph.com
's booth during the Parenthood Expo, selling beautiful handmade babywearing gears. I was given some SNUGGbaby items which I shall blog about in the near future.
Wani yang takde baby pun sibuk beli baby stuff for herself that I recommended! ;p
Just when I was about to leave, I spotted this one booth selling lots of iron-on embroidery patches. They're too cute that I couldn't resist (and spent almost a hundred on 'em)!
They also have T-shirts and rompers for on-the-spot ironing, so I decided to make one for my baby - front and back.
Anyways, for those of you who couldn't make it to
TheLilCaliph.com
's booth during the Parenthood Expo, fret not bcoz they are extending their sales and promotions online. So check out their online store at
http://www.thelilcaliph.com
for great bargains while stocks last!
p/s: Thanks Molina for giving me this opportunity! Seronok la, I pon macam nak bukak kedai sendiri ;p
Labels: Advertorials, Events/Activities, Sales and Shopping