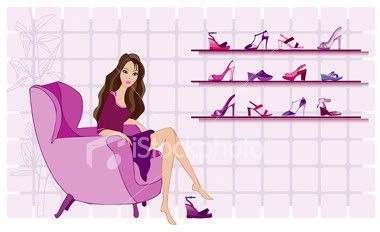 Saturday, September 26, 2009
I love prancing around the house in new shoes. Sometimes I would even wear 'em while doing a little bit of housework. This may sound silly, but it makes house chores a lot more fun!
These peeps are from Charles & Keith. I've always have a thing for glossy patent shoes, especially black. It makes the feet look oh-so-sexy. What's your favorite?
The front part of the shoes was initially too tight for my chubby toes. Going a size up didn't solve the problem bcoz they're too loose, so I had the front parts stretched. And now they're SO comfy! They fit like a glove.
This morning I slipped 'em on and went to the kitchen to wash the dishes. My husband looked at me in amusement. My baby on the other hand crawled, chasing after my black glossy feet whenever I walked around the house. It's her current favorite "toy"!
p/s: Happy birthday,
Hanis
!
Labels: Shoes