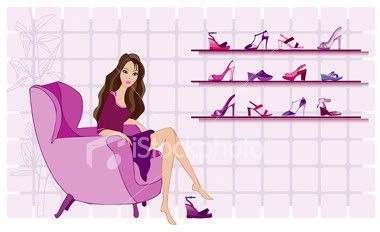 Friday, July 03, 2009
Since this was a short trip, we figured that we could never go to each and every popular spot in KK (what with a baby and everything), so we had to choose either the mountain or island. We chose the latter one. So off we went to Jesselton Point.
Jesselton Point is the main ferry terminal of KK, and it provides access to the beautiful islands in Tunku Abdul Rahman Marine Park. There are 5 islands altogether - Pulau Gaya, Pulau Manukan, Pulau Mamutik, Pulau Sapi and Pulau Sulug.
We decided to go to Pulau Manukan since it's the most popular among the 5 islands. It's the second largest island of all, and has the most developed tourist facilities. My husband paid RM18 per ticket for a speedboat ride to Pulau Manukan, and also RM6 for tax per person. Babies get to ride for free of course!
There are cafes and restaurants, and beautiful old wharf walkway with tables and chairs. There's even a futsal center right in the middle of this ferry terminal!
Each one of us was given a life jacket, including little Ayra. They didn't have life jackets for babies tho, so she wore a kid's life jacket instead, which of course was too big for her! She looked so cute and funny in it - muka macam pasrah jer, like saying
"Apa benda la dorang ni buat kat aku"
. LOL. She's probably one of the few babies ever seen in a life jacket!
The ride to the island took only 15 minutes - it is after all, a speedboat! That was our first time riding on a speedboat and it was so fun. The wind was blowing hard, slapping right into our faces that we could hardly open our eyes. And little Ayra?
She was safely "tucked" inside her life jacket!
Upon reaching Manukan jetty, I was in awe. The beach is beautiful - so beautiful that I just stood there for a few minutes mesmerized by the scenery. I've been to Pangkor and Langkawi before but this one tops those. Now I am not a beach person and I rarely like going to one, but Pulau Manukan is definitely an exception. Clear blue sky, white sandy beach, crystal clear water. It's basically a storybook description of how a beautiful beach should look like.
This is the entrance to Pulau Manukan. There's an entrance fee of RM3 per person for Malaysian citizens (and RM10 for foreigners).
Among the facilities provided here are chalets, clubhouse, surau, restaurants, souvenir shop, washroom, changing room, jogging track, swimming pool and diving center.
You can even have your Nemo adventure with
Scuba-Doo
, a mini submarine where you can go underwater without wearing anything - diving equipments, I mean.
It looks somewhat like a scooter with a big helmet to place your head and shoulders so you can breathe normally underwater. How cool is that? It costs RM180 for half an hour adventure. But honestly, I'm scared of being underwater. I don't know, phobia kot. I nearly drowned when I was a kid (in a swimming pool tho) so maybe that explains why.
Anyway my husband wanted to go snorkeling, so he got changed.
But as we walked, we saw tables and chairs under the trees. A few ladies in Pareos were holding trays with food and drinks. It's a restaurant by the sea! How romantic! We were quite famished too bcoz we haven't eaten anything since breakfast. So we sat down, ordered some food while enjoying the cool breeze.
After lunching, we headed to the beach. At first Ayra was excited when my husband dipped her feet in the water. But when the wave came washing her feet, it scared her away.
The weather was perfect. Clear blue skies with few clouds in sight, sun was up high but it wasn't too hot, the cool sea breeze... it was totally relaxing. And have I mentioned beautiful?
At around 4-ish pm we headed back to the jetty, waiting for our boat to get to Jesselton Point.
I bought 10 brooches for myself and my families btw, and the price is as low as RM10! Besides brooches, I bought some fridge magnets as well.
We had our dinner at the famous Waterfront. There's a wide variety of Malaysian and international restaurants located along the waterfront. I can't remember the name of the restaurant we went to, but it's the only Malay restaurant there. Food was so-so, but it was a nice dining experience just by the sea....
And that was the end of day 2.
Day 3 - to be continued...
Labels: Going Places