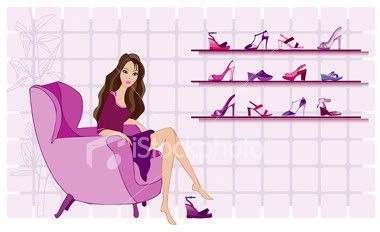 Wednesday, July 01, 2009
The trip to KK was our first ever holiday trip as a family, and altho traveling with a baby is exhausting, we had heaps of fun! Our flight was at 9am on the 15th of June, so we had to wake up as early as 4am! Yes, when you have a baby, you'll need at least 3 hours to get yourself and your baby ready. Thankfully Ayra wasn't cranky eventho it was so early in the morning. Dia just macam blurr sikit...
We arrived at the airport at around 7ish and went straight to the check-in counter. It's amazing how I managed to squeeze in 3 days' worth of clothing for 3 persons in just one luggage. Yes, ONE. And it didn't exceed 20kg, so a round of applause please! ;p
I have always love flying with MAS. One of the things I love is the (free) food. Another thing would be bcoz MAS is much more comfortable than any low cost carriers, and not to mention the in-flight services provided by the cabin crews. We requested for a bassinet for our baby eventho it was just a 2+ hours flight. The best thing about flying with a baby is, we were given the priority to board the plane first! I don't know about the rest of you, but I'm always excited to be one of the first ones to board the plane, looking for my seat number ;p
I was actually a little worried how Ayra would react during take-off and landing btw since it was her first time flying on an airplane, but I was surprised it turned out well. She's a good girl; she behaved well and didn't cry at all!
Breastfeeding on flight is not a problem either bcoz the seat is comfortable with just enough space to get into cradle position. This is when a nursing cover comes in handy. The pillow and blanket provided by MAS just makes it even more comfortable for both me and my baby.
During take-off (and landing), Ayra was seated on my lap, strapped with an infant seat belt which was given by the flight attendant. Even with the seat belt on, I can still breastfeed her without a hassle.
Anyways, I wanted to nurse my baby during take-off bcoz I was afraid that the pressure in the ear drums would make her cranky. But being her, she can only concentrate feeding no more than 3 minutes! So I gave her something to chew on instead - a teething rusk. She didn't seem bothered with the noise nor the pressure during take-off, so I was relieved.
A few minutes after take-off, the friendly flight attendant came with a bassinet. It was smaller than I thought bcoz I remembered flying to UK when my brother was still a baby and the bassinet was bigger. Or maybe big bassinets are for longer flights? Not sure. But this bassinet fits my baby just nice tho and she looks comfy in it so it didn't matter.
She played with her toys and fell asleep on her own... and only woke up about an hour later. Phew!
It was perfect timing bcoz... moments later, the food were being served! Mama and Walid boleh makan dengan aman damai! :D My husband is a big fan of Nasi Lemak, so he opted for that...
And I had Nasi Goreng Kampung with satay. Yum! I love the satay especially.
We arrived at Kota Kinabalu International Airport at almost 12 noon and took the airport taxi to
Imperial Boutec Hotel
, which is a 3-star hotel located at the 7th floor of Warisan Square. The main reason why we opted for this hotel is bcoz its location is at the heart of the city. And bcoz it was the only hotel available! We opted for Deluxe Seaview room btw, and the rate is RM195 per night.
Eventho the hotel is modern-designed, it didn't really meet my expectation bcoz we had to change to a different room almost twice. The aircond in the first room was not functioning well, so of course we had to change to another room bcoz it was hot! The aircond in the second room was fine, but I noticed other faulty things - the bathroom door was broken and the bathroom sink pop-up stopper didn't fit well into its hole. That was kind of a problem for me bcoz I was going to bathe my baby in the sink. But we decided not to make a big deal out of it and just bathe her in the shower (eventho she hates the shower). So overall the hotel is so-so, but I'm not complaining (at least not that much) bcoz other hotels were fully booked so we had no choice but to bear with it. At least we had a place to stay, no? And at least the view from our room is beautiful. It's the Waterfront.
Anyways, after taking a nap and freshen up a little bit we decided to go to 1Borneo, the largest hypermall in East Malaysia. Getting to 1Borneo is easy bcoz there's a free shuttle bus service from Warisan Square every hour.
I think 1Borneo is as big as Mid Valley Megamall kot! There are more than 100 boutiques, among which that I could remember are FCUK, Nine West, Eclipse, Esprit, Roxy, Quiksilver, Guess, Padini, Nichi and yes, Charles & Keith!
I only had one thing on my mind when I entered Charles & Keith. It was this pair of shoes that
I've been looking for
:
Of course I grabbed it right away. It's the best "souvenir" from Sabah! ;p
We had our late lunch at Apple Cafe at about 5pm. I had Char Kuew Teow while my husband had nasi with lauk. We headed back to Warisan Square at 7.30pm and decided to pay a visit to the Filipino Night Market. It's located in front of Le Meridien Hotel and is only a walking distance from our hotel. Little that I know that this night market is actually food bazaar with wide selection of food - from fruits to seafood!
And ahhh...the seafood. There are rows and rows of stalls selling fresh seafood. It was madness! We were salivating as we walked passed each stall so we decided to have our dinner there. The stalls are somewhat unique; tables are placed in long rows and each row of stall belongs to a different owner. At the front of each row is where the "menu" are being displayed - with all kinds of fish, shrimps, lobster, crabs, sotong, kerang, etc etc. Then at the other end is where the food is being cooked.
After choosing what you want, they will cook 'em barbecue style...
...and then
Bon Appetit
!
We had lobster, fish and crab... and OMG they were so good! Guess how much did we pay for all that?
RM69, no kidding! I don't think you can get that price in KL!
The place was crowded, stuffy and noisy tho, and Ayra was so cranky that we had to take turns eating - sorang makan, sorang pegang Ayra. But it was a great gastronomic experience!
Day 2, to be continued....
Labels: Going Places