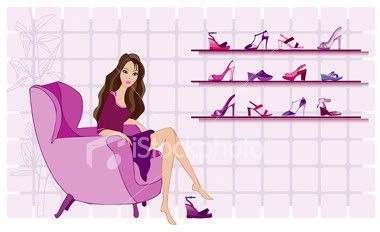 Tuesday, June 23, 2009
One of my favorite shops is finally here!
There's this one shop in UK that I really reaally love. It's the shop that Becky Bloomwood gets her Denny & George substitutes. The shop where I would easily make a purchase whenever the
"I-want-to-buy-something-but-I-don't-know-what-to-buy"
mood strikes.
That shop is
Accessorize
.
Yesterday after stepping outside of MNG at KLCC, my heart leaped with excitement. There, right in front of me is Accessorize. Accessorize! Could I be dreaming? How (or rather,
when
) on earth does Accessorize arrives here? I haven't been to KLCC for months and when I came across a new shop in town - and not just any new shop, but my favorite - I was over the moon!
You know the giddy feeling when you step inside your favorite shop? It's like stepping into a wonderland filled with pretty things. Accessorize is a highstreet shop selling... well, accessories! There's necklaces, earrings, brooches, rings, scarves, hats, hair pieces, purses, bags, sunglasses, sandals, beachwear, even lingerie. It's impossible not to find something that would satisfy your shopping craving here.
After spending almost half an hour feasting my eyes and hands lusting over the stuff, I picked up a little something for myself.
A set of 3 vintage sequin flower brooches in gold-tone...
And this cute purse with bead and sequin detail, which is perfect to stash inside my handbag bcoz it holds my tiny essentials so I don't have to fumble when looking for them.
I wonder when H&M is coming to Malaysia....
Labels: Sales and Shopping