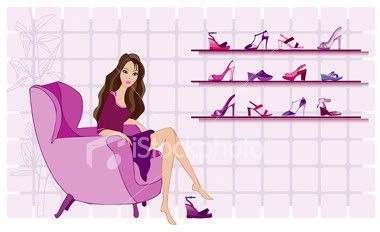 Wednesday, June 24, 2009
Remember this pic?
That was us on our honeymoon in Hong Kong, last year. It's one of my many many favorite pics. It's also one of the best places I've been to, besides Europe. I know this may sound corny, but I really miss our honeymoon. I miss everything about it...
Avenue of Stars
The Avenue of Stars is located along Victoria Harbour waterfront. It's basically a place to honor Hong Kong's celebrities and film industries which is kind of like the Eastern version of Hollywood Walk of Fame. Star-shaped plaques are set into the promenade with celebrities' names on them.
Symphony of Lights
At night, almost all the buildings on both sides of Victoria Harbour are synchronized with decorative lights and laser multimedia display, accompanied by symphonic music - it was spectacular! The pictures just don't do justice. It's actually the biggest permanent lights and sound show in the world!
Star Ferry
According to National Geographic, crossing the Victoria Harbour in Star Ferry is one of the 50 places of a life time! This ferry carries passengers across Victoria Harbour, between Kowloon and Hong Kong Island. The night view is beautiful and romantic too.
Hong Kong Disneyland
This was actually our second time to Disneyland (my first one was Paris; hubby's was California) but I guess the excitement of going to any Disneyland are the same. It brings out the kid in you! There are 4 themed lands, which are Main Street USA, Adventureland, Tomorrowland and Fantasyland.
The easiest way to get to Disneyland is via MRT which will take you directly to the Disneyland Resort Station. They even have Disney-themed trains! Now how insanely cute is that?!
Shopping
If there's only one reason to go to Hong Kong, it would definitely be to shop till you drop! Hong Kong is like "Shoppers' Paradise" - there are a lot of shopping malls, street markets, street mall, designer boutiques, etc at affordable prices. Some of the malls that we managed to go includes Festival Walk, The Landmark, Times Square, Harbour City... and best of all, the Citygate Outlets. There are over 60 international brands at Citygate Outlets alone, with all-year-round discount of up to 70%! If you're a shopaholic, you'll definitely love Hong Kong!
The more "serious" sale season in Hong Kong is actually in the summer, which is around July-August every year. I can't imagine how crazy shopping during that time would be!
You know, if you're planning to go to Hong Kong this year, you can actually get your one-way ticket for only RM428! Malaysia Airlines is currently having Travel Fair which can only mean one thing: affordable tickets! The travel period must be between 29th June - 15th December 2009 btw so start planning your holiday now, people! The Travel Fair has already started a few days ago on the 22nd of June, and will end on the 5th of July 2009.
Of course Hong Kong is not the only available destination; there are lots more! Here are some of the list of destinations with all-inclusive fares from Kuala Lumpur (KUL):
Singapore (SIN) = RM118
Bangkok (BKK) = RM228
Phuket (HKT) = RM228
Jakarta (JKT) = RM228
Surabaya (SUB) = RM198
Medan (MES) = RM198
Ho Chi Minh (SGN) = RM228
Manila (MNL) = RM278
Hanoi (HAN) = RM228
You can check out the booking details and whatnot at
Malaysia Airlines website
.
Btw, yours truly is in the middle of
hasut
ing her husband to grab this deal! ;p
Labels: Advertorials, Going Places