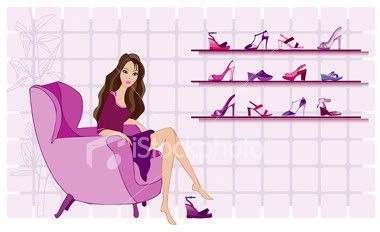 Wednesday, June 10, 2009
The other day while we were heading to Radix Fried Chicken in Sungai Petani to have our lunch, I spotted this one hair salon -
De' Touch
. It's a nice hair salon with modern-contemporary interior and everything, but what attracted me the most is the mini billboards that say
"Kami menyediakan tempat khas untuk Muslimah"
.
It's like a sign from above! You see, I was in a desperate need of a haircut but the reason why I haven't had one is bcoz it is crazy hard to find a nice decent hair salon for Muslimah in KL, or maybe I just wasn't looking hard enough. I've cut my hair at an all-female Malay hair salon before and suffice to say that I will never get a haircut at that kind of place ever again. So when I saw it, I decided to get a haircut right then and there.
De' Touch is a 2-storey hair salon and the upper level is reserved specially for Muslimah. There's even a curtain at the entrance which gives more privacy. When I first saw De' Touch, I thought it was owned by Malay bcoz of the Muslimah thingy. But nope, it is owned by Chinese! How considerate is that to provide a place for Muslimah? And the staff (or at least my hairstylist) was nice and friendly too. She didn't insult me when commenting about my hair problem like most hairstylist would.
Like many hair salons, De' Touch uses L'oreal Professional and Kerastase haircare products. The rate is very affordable too; wash and cut with normal shampoo by a Junior Stylist is only RM20. I opted for wash and cut with treatment shampoo by a Senior Stylist for only RM38. After 2 hours of cutting, washing, blow-drying and styling, I was a new woman! The hairstylist gave me almost the exact hairstyle that I wanted (I pointed at a L'oreal Majibrown hair color ads that was in front of me when the hairstylist asked me what kind of hairstyle I wanted - the ads featured a woman with beautiful shoulder-length slightly layered hair with soft locks).
However, there's only one De' Touch Hair Salon and it's in Kedah - that's like 5-6 hours' drive from KL! Nampak gaya kena balik Kedah la everytime nak potong rambut! ;p Or do you know any decent hair salon for Muslimah in KL? Do share!
Labels: Beauty/Skincare